112 Weddings
Director: Doug Block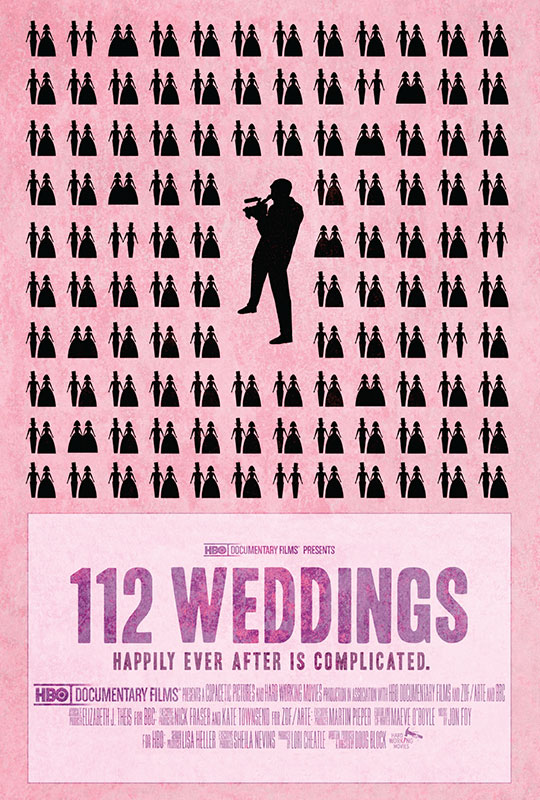 For the past two decades, acclaimed documentary filmmaker Doug Block (51 Birch Street, The Kids Grow Up) has helped support himself by shooting weddings. Hired for his intimate documentary style, he found himself emotionally bonding with his wedding couples on their big day, only to send off their videos and never see them again. Many years and 112 weddings later, having long wondered what's become of their marriages, Block begins to track down some of his favorite couples. Juxtaposing rapturous wedding day flashbacks with remarkably candid present-day interviews, 112 Weddings explores timeless themes of love and marital commitment.

112 Weddings is available on iTunes, Amazon and DVD.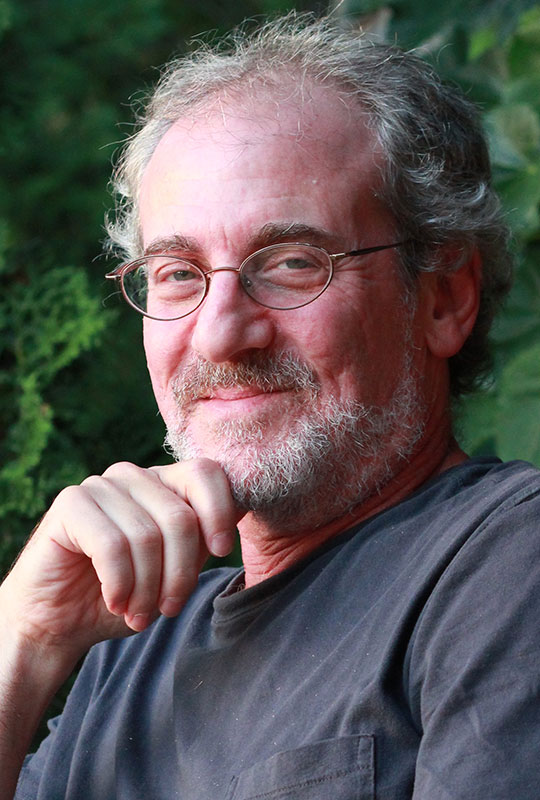 Doug Block
Doug Block is a New York-based documentary filmmaker who has won increasing international recognition as a master of the autobiographical film form. With a long body of highly acclaimed work as both director and producer, his films have won countless awards, screened in dozens of leading film festivals, and shown in theaters and broadcast on television throughout the world.
His most recent feature, The Kids Grow Up (Special Jury Prize, Silverdocs) was released theatrically by Shadow Distribution and broadcast on HBO on Fathers Day, 2011. His previous film, 51 Birch Street, was named one of the Ten Best Films of 2006 by a number of leading critics, including A.O. Scott of the New York Times, and was selected as one of the outstanding documentaries of the year by the National Board of Review. Block also directed The Heck With Hollywood! (1991), the Emmy nominated Home Page (1999) and the multi award-winning short The Children Next Door (2012).
In addition to his own films, Block's credits as producer include: Silverlake Life (Sundance Grand Jury Prize, Peabody, Prix Italia), Jupiter's Wife (Sundance Special Jury Prize, Emmy), A Walk Into the Sea: Danny Williams and the Warhol Factory (top awards at Berlin and Tribeca), The Edge of Dreaming (POV) and Resurrect Dead: The Mystery of the Toynbee Tiles (Sundance Best Director Prize for Documentary).
Block is also the founder and co-host of The D-Word (www.d-word.com), which began as a pioneering blog for his film Home Page, and has evolved over the past 15 years into the web's leading network and discussion forum for documentary professionals worldwide.
Written, Produced and Directed by
DOUG BLOCK

Produced by
LORI CHEATLE

Editor and Co-Writer
MAEVE O'BOYLE

Original Music by
JON FOY

Associate Producer
ELIZABETH J THEIS

Cinematography by
DOUG BLOCK
"Brilliantly constructed, compulsively watchable." – Ann Hornaday, WASHINGTON POST
"One of the most complete and honest views of marriage that any movie has ever put forth." – Jess Rogers, CINEMA AXIS
"The film is hilarious – the sort of black romantic comedy about unavoidable heartache, ruined opportunities and shattered expectations that leaves you joyfully skipping out of the cinema." – Sophia Satchell-Baeza, VICE MAGAZINE/ GROLSCH FILM WORKS
"Simple in execution, but unmistakably rich in dialogue of the complexities of married life, Doug Block has lensed a wonderfully playful, startlingly tragic film that will surely move anyone who's ever been in love and question anyone considering marriage themselves." – Jordan M. Smith, ION CINEMA
"112 Weddings is such a good idea for a documentary that I'm stunned it hasn't been done many, many times before." – Matt Zoller Seitz, Vulture
"You have to hand it to Doug Block. With 112 Weddings he has completed one of the loosest yet most compelling doc trilogies in recent memory." – Marc Glassman, POV MAGAZINE