Acasa, My Home
Director: Radu Ciorniciuc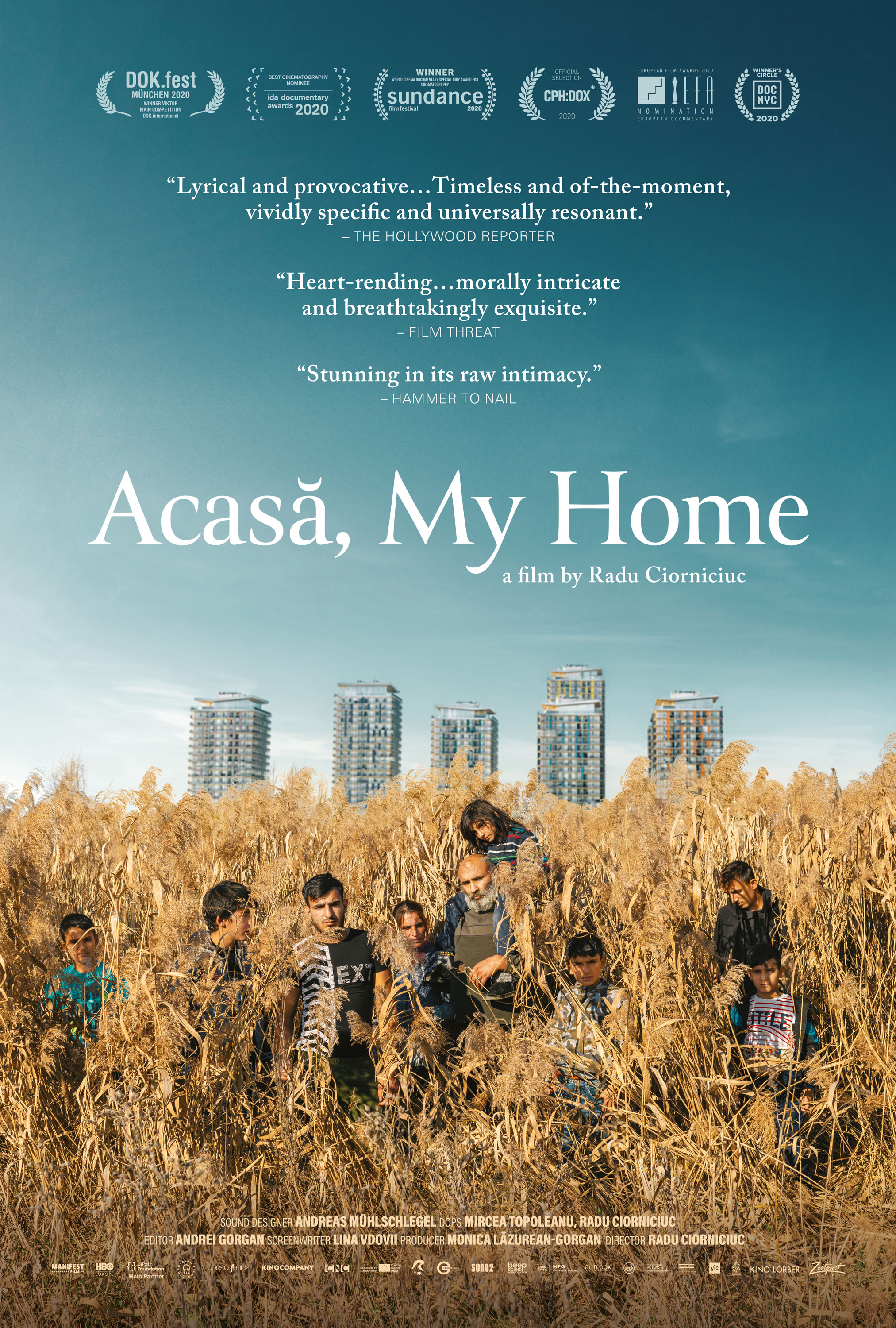 * * * * * * * * * * *
Acasa, My Home is now playing at a virtual cinema near you.
Go to KinoMarquee or see the list of playdates below.
* * * * * * * * * * *
Winner of the Special Jury Award for Cinematography, World Cinema Documentary, at the Sundance Film Festival.
In the wilderness of the Bucharest Delta, an abandoned water reservoir just outside the bustling metropolis, the Enache family lived in perfect harmony with nature for two decades, sleeping in a hut on the lakeshore, catching fish barehanded, and following the rhythm of the seasons. When this area is transformed into a public national park, they are forced to leave behind their unconventional life and move to the city, where fishing rods are replaced by smartphones and idle afternoons are now spent in classrooms. As the family struggles to conform to modern civilization and maintain their connection to each other and themselves, they each begin to question their place in the world and what their future might be. With their roots in the wilderness, the nine children and their parents struggle to find a way to keep their family united in the concrete jungle. With an empathetic and cinematic eye, filmmaker Radu Ciorniciuc offers viewers, in his feature debut, a compelling tale of an impoverished family living on the fringes of society in Romania, fighting for acceptance and their own version of freedom.

Acasa, My Home is a Zeitgeist Films release in association with Kino Lorber. To book this film please contact Nancy Gerstman or Emily Russo.
A press kit, stills, jpegs of the poster and Quicktime files of the trailer can be downloaded from our Exhibition DropBox.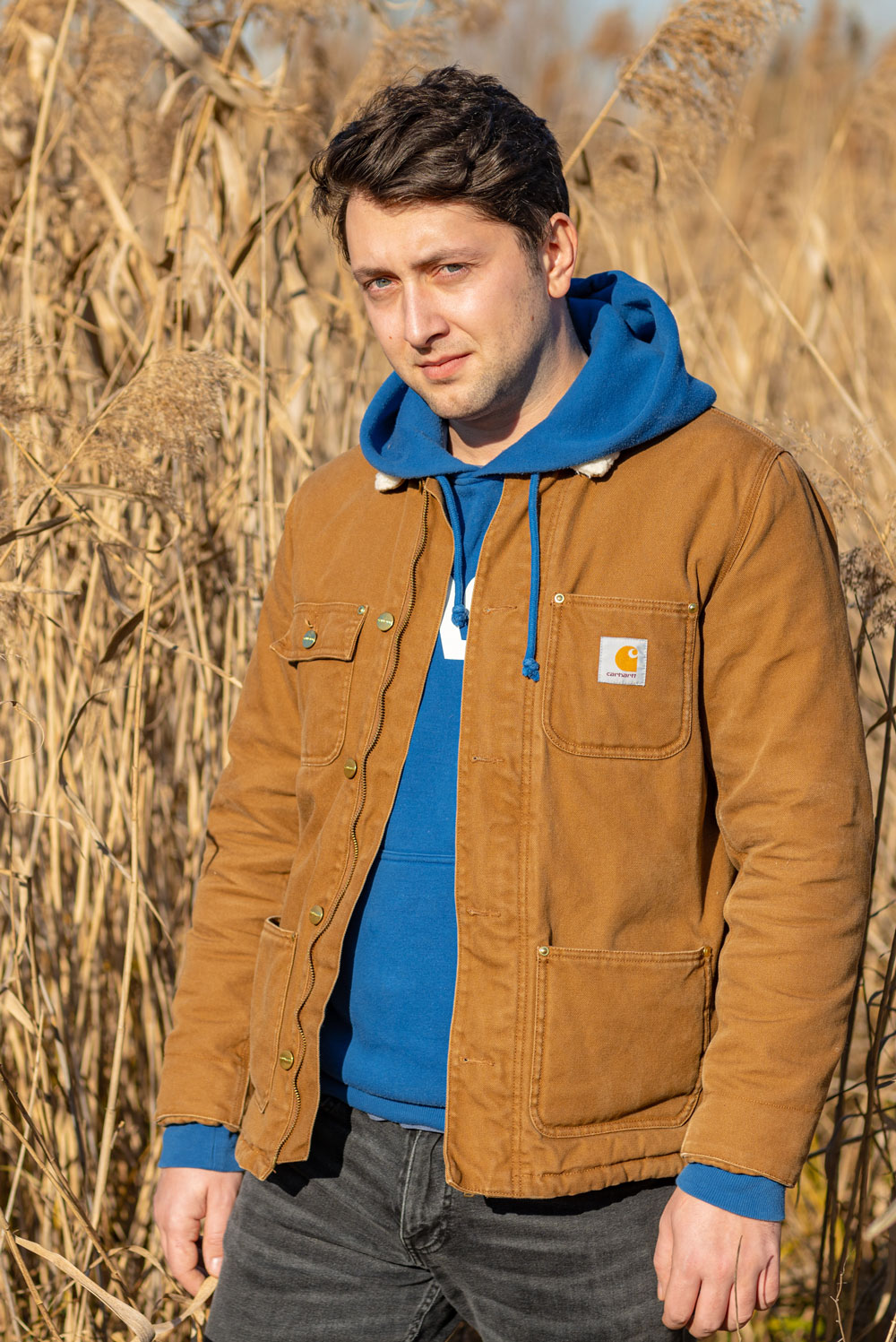 Radu Ciorniciuc
In 2012, Radu co-founded the first independent media organisation in Romania—Casa Jurnalistului—a community of reporters specialized in in-depth, long-form and multimedia reporting. Since then, he has been working as a long-form writer and undercover investigative reporter. His researches are focused on human rights, animal welfare and environmental issues across the globe. His investigative and reporting work was published on most of the major international media organizations in the world - Channel 4 News, The Guardian, Al Jazeera, etc. - and received national and international awards.
His journalistic work was acknowledged by Royal Television Society UK (2014), Amnesty International UK (2014), Harold Wincott Awards for Business, Economic and Financial Journalism (2016), and by other international and national prestigious institutions.
"A profound exploration of family, nature and contemporary society." – Steve Dollar, Los Angeles Times
"Lyrical and Provocative...Timeless and of-the-moment, vividly specific and universally resonant, this portrait of poverty, displacement and social engineering is sure to strike a chord with fest programmers and international art house audiences." – Sheri Linden, The Hollywood Reporter
"An empathetic, complex portrait of the costs of independence." – Jordan Raup, The Film Stage
"Stunning in its raw intimacy with its subjects, may pose more questions than it answers, but those questions lead us towards understanding the complexities of our world, and so are well worth asking." – Christopher Llewellyn Reed, Hammer to Nail
"A heart-rending documentary with investigative undertones…morally intricate and breathtakingly exquisite." – Andrew Stover, Film Threat