Blind Willow, Sleeping Woman
Director: Pierre Földes
A lost cat, a giant talkative frog and a tsunami help a bank employee without ambition, his frustrated wife and a schizophrenic accountant to save Tokyo from an earthquake and find a meaning to their lives in the animated feature Blind Willow, Sleeping Woman. Based on stories by acclaimed Japanese author Haruki Murakami (Drive My Car), the debut of composer Pierre Földes won the Jury Special Mention award at the renowned Annency Animation Film Festival.
Tokyo, a few days after the 2011 earthquake and tsunami. Kyoko suddenly leaves her husband after spending five days in a row glued to unfolding earthquake footage on TV. Her helpless husband Komura takes a week's leave from work and heads north to deliver a box and its unknown contents to two young women. His colleague Katagiri, a simple debt collector by profession and an awkward loner in life, returns home one evening to find a two-metre-tall frog asking for his help to save Tokyo from an imminent earthquake. Through memories, dreams and fantasies, Kyoko, Komura and Katagiri, influenced by their visions of earthquakes—which are manifested as evil willow trees, giant earthworms, secret vows, mysterious boxes and a dark, endless corridor—attempt to rediscover their true selves.

Blind Willow, Sleeping Woman is a Zeitgeist Films release in association with Kino Lorber and will open in theaters starting April 14, 2023. To book this film please contact Nancy Gerstman or Emily Russo.
A press kit, trailer, stills, jpegs of the poster and social media assets will be available to download from our Exhibition DropBox soon.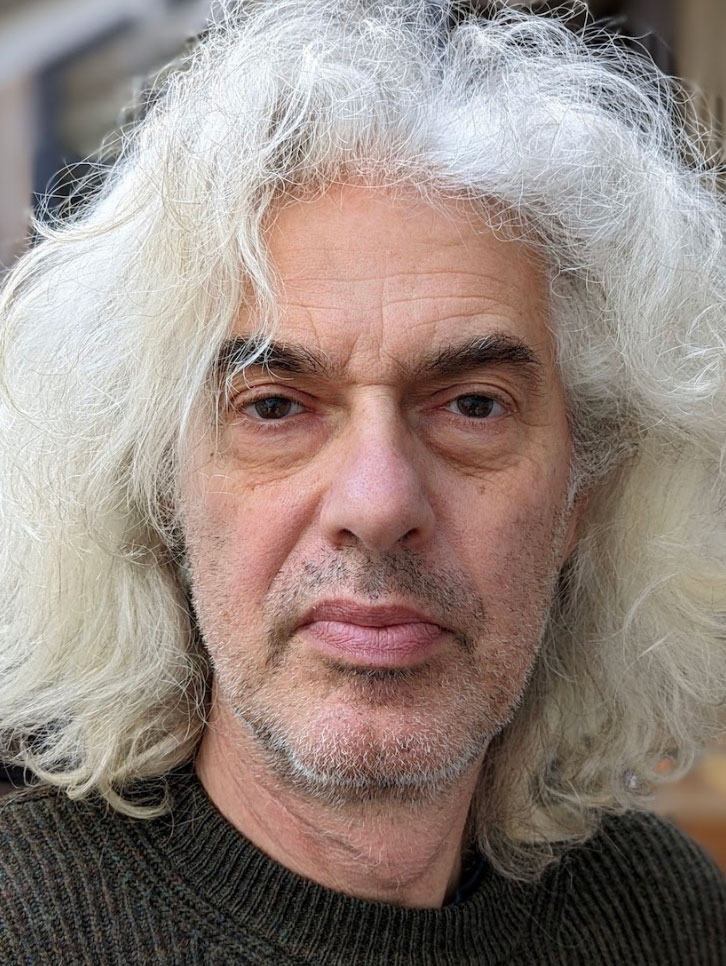 Pierre Földes
A consummate artist, Pierre Földes is a director, composer and painter. Born in the United States to a Hungarian father and British mother, Pierre Földes is the son of a pioneer of computer animation, Peter Földes, nominated for an Oscar and a César winner. Pierre grew up in Paris where he studied piano and composition. He began his career in New York composing music for film and advertising before moving to Europe. Fascinated by drawing and animation, he has written and directed several short films by adapting a production pipeline to his idea of film. He has thus developed his own unique and personal style and technique.
Filmography

Blind Willow, Sleeping Woman (Saules Aveugles, Femme Endormie)
Petites scènes d'été
Coffee and Bananas
On the subjectivity of the notion of existence in relation to the authenticity of femal climax
(De la subjectivité de la notion d'existence liée à l'authenticité de la jouissance féminine)
Mikrodramas
Les Allemands du Pont-Neuf
Playdates
| Venue | City | State | Date |
| --- | --- | --- | --- |
| Tallgrass Film Center | Wichita | KS | March 3-51677819600 |
| Wisconsin Film Festival | Madison | WI | Plays April 141681444800 |
| Film Forum | New York | NY | OPENS APRIL 141681444800 |
| Space Gallery | Portland | ME | APRIL 21 & 221682049600 |