Bombshell: The Hedy Lamarr Story
Director: Alexandra Dean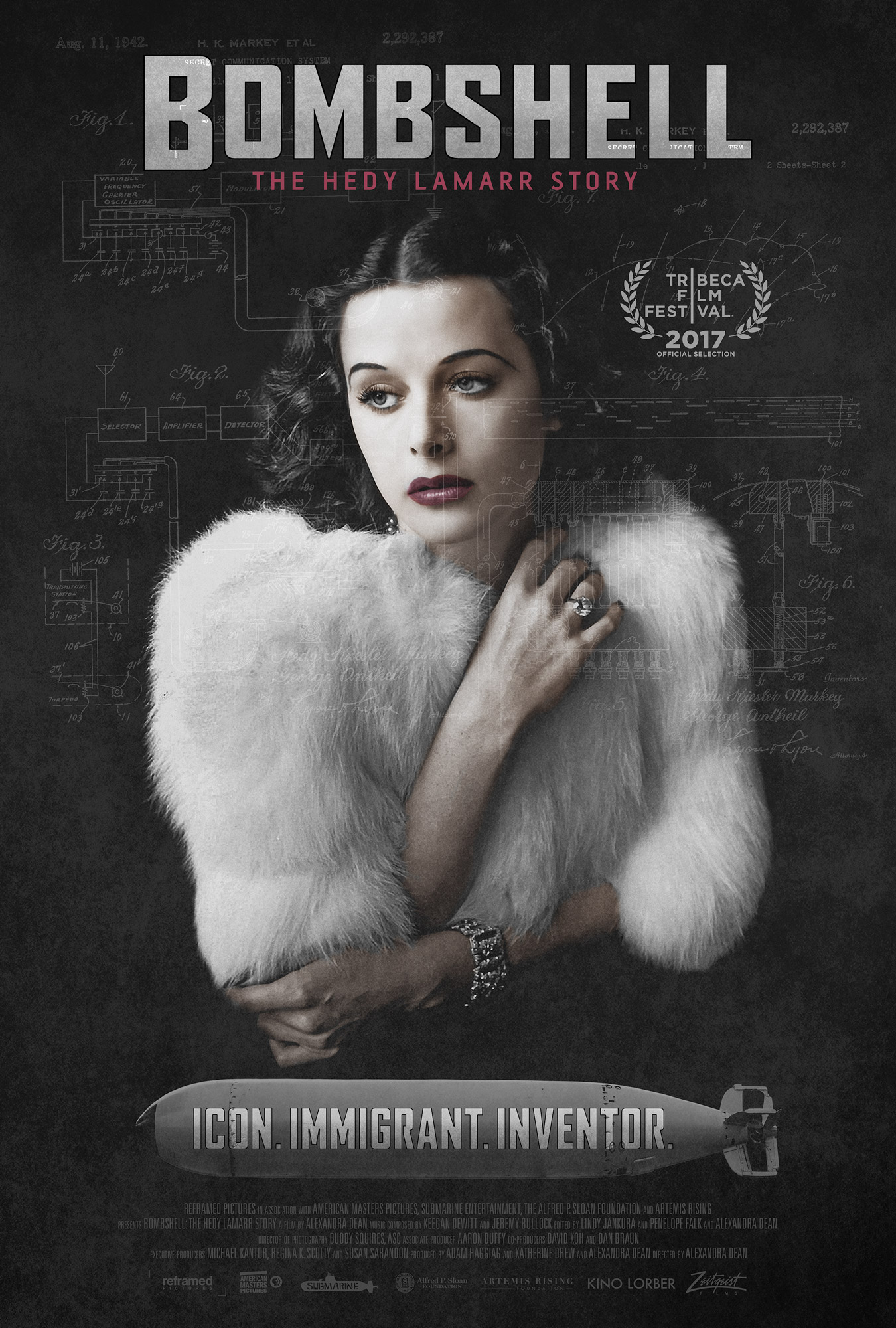 What do the most ravishingly beautiful actress of the 1930s and 40s and the inventor whose concepts were the basis of cell phone and bluetooth technology have in common? They are both Hedy Lamarr, the glamour icon whose ravishing visage was the inspiration for Snow White and Cat Woman and a technological trailblazer who perfected a secure radio guidance system for Allied torpedoes during WWII. Weaving interviews and clips with never-before-heard audio tapes of Hedy speaking on the record about her incredible life—from her beginnings as an Austrian Jewish emigre to her scandalous nude scene in the 1933 film
Ecstasy
to her glittering Hollywood life to her ground-breaking, but completely uncredited inventions to her latter years when she became a recluse, impoverished and almost forgotten—BOMBSHELL: THE HEDY LAMARR STORY brings to light the story of an unusual and accomplished woman, spurned as too beautiful to be smart, but a role model to this day.
BOMBSHELL opened in theaters on November 24, 2017.

For promotional materials click here.

Read an article on the film in Vanity Fair.

Follow BOMBSHELL on Facebook for updates.

BOMBSHELL is a Zeitgeist Films release in association with Kino Lorber. To book this film please contact Nancy Gerstman or Emily Russo or call 212-274-1989.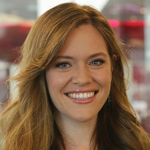 Alexandra Dean
Alexandra Dean is an Emmy award-winning journalist and producer. She produced news-magazine documentaries for PBS before becoming a series and documentary producer at Bloomberg television producing the series Innovators, Adventures and Pursuits. She also writes about invention for "Businessweek" magazine. Today she is a founding partner at Reframed Pictures.
Written and Directed by
Alexandra Dean

Produced by
Adam Haggiag
Alexandra Dean
Katherine Drew
Executive Producers
Susan Sarandon
Regina K. Scully
Michael Kantor
Co-producers
Dan Braun
David Koh

Edited by
Alexandra Dean
Penelope Falk
Lindy Jankura

Director of Photography
Buddy Squires, ASC
Music Supervision
Raife Burchell
Karl Westman
Scored by
Jeremy Bullock
Keegan Dewitt

Supervising Producer
Junko Tsunashima

Series Producer
Julie Sacks

A production of Reframed Pictures
and American Masters Pictures
in association with
Submarine Entertainment, the Alfred P. Sloan Foundation, Artemis Rising and Dogwoof


"Critic's Pick. Very enjoyable... Ms. Dean relates Lamarr's ventures, those onscreen and off, with savvy and narrative snap, fluidly marshaling a mix of original interviews and archival material that includes film clips, home movies and other footage." – Manohla Dargis, The New York Times
"A masterful portrait of a most complex character... Restores Lamarr's rightful place in the history not only of film, but of science as well." – Yael Friedman, The Economist
"A thoroughly engaging, eye-opening showbiz doc!" – John DeFore, The Hollywood Reporter
"Bombshell becomes not just a stupendous tribute to Lamarr, but also a tribute to every brilliant woman ignored." – Kristy Puchko, The Nerdist
"Superb... Recognition (and compensation) proved elusive in Lamarr's lifetime, but in this marvelous documentary, a brilliant woman...finally gets her due." – Chuck Wilson, The Village Voice
"Completely absorbing and well-researched... so filled with new revelations about Lamarr's extraordinary life and achievements." – David Noh, Film Journal
"A thrilling account of Lamarr's adventures." – , Entertainment Weekly
"Moving and inspiring." – Jason Bailey , Flavorwire