Desperate Souls, Dark City and the Legend of Midnight Cowboy
Director: Nancy Buirski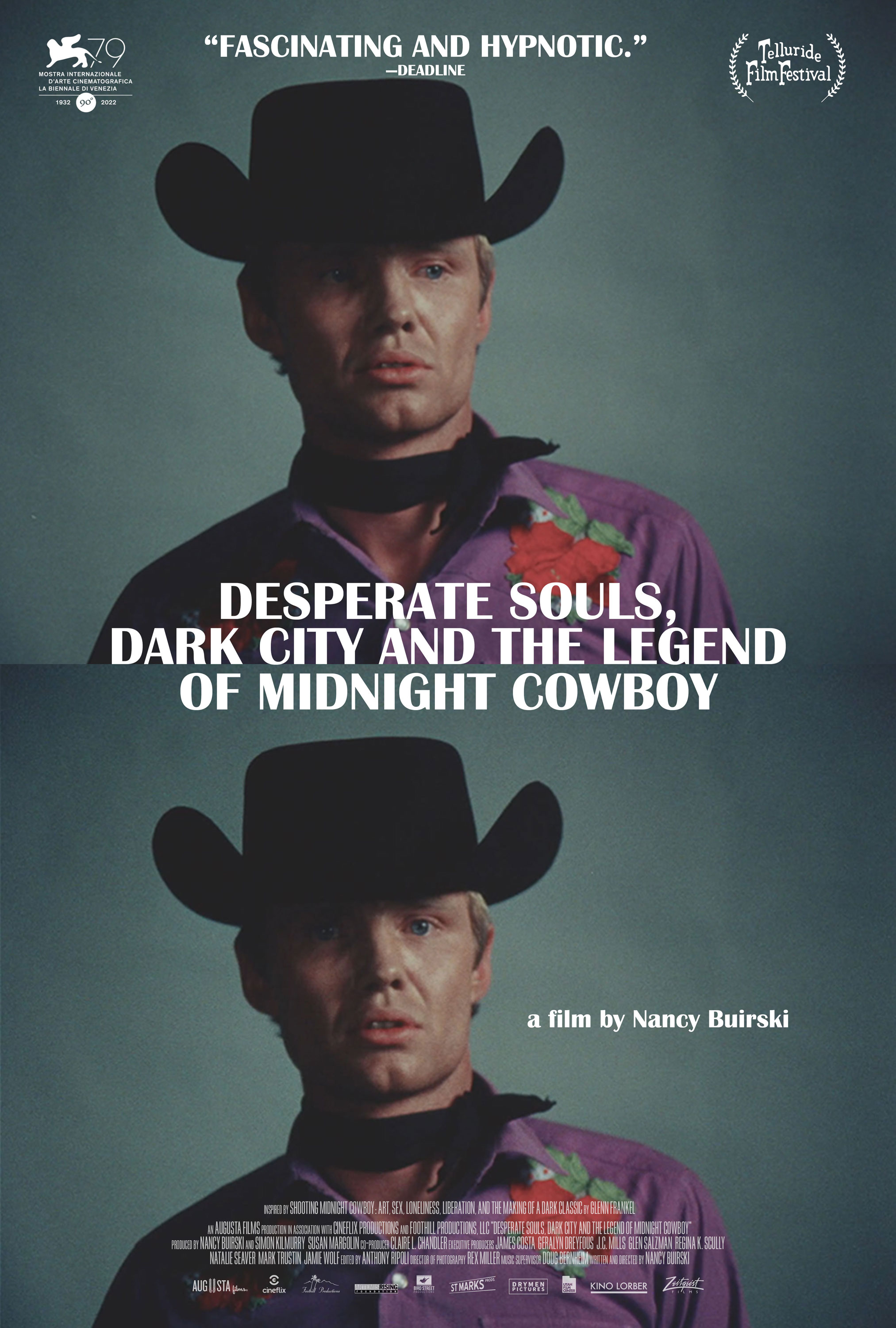 A half century after its release, Midnight Cowboy remains one of the most original and groundbreaking movies of the modern era. With beguiling performances from Jon Voight and Dustin Hoffman as two loners who join forces out of desperation, blacklist survivor Waldo Salt's brilliant screenplay, and John Schlesinger's fearless direction, the 1969 film became the only X- rated film to ever win the Academy Award for Best Picture. Its vivid and compassionate depiction of a more realistic, unsanitized New York City and its inhabitants paved the way for a generation's worth of gritty movies with complex characters and adult themes.
But this is not a documentary about the making of Midnight Cowboy: it is about the deeply gifted and flawed people behind a dark and difficult masterpiece; New York City in a troubled time of cultural ferment; and the era that made a movie and the movie that made an era. Featuring extensive archival material and compelling new interviews, director Nancy Buirski illuminates how one film captured the essence of a time and a place, reflecting a rapidly changing society with striking clarity.
Desperate Souls, Dark City and the Legend of Midnight Cowboy is a Zeitgeist Films release in association with Kino Lorber and opened in theaters on June 23, 2023. To book this film please contact Nancy Gerstman or Emily Russo.
A press kit, trailer, stills, jpegs of the poster and social media assets are available to download from our Exhibition DropBox.
Desperate Souls is now available on VOD from Kino Now and DVD from Kino Lorber.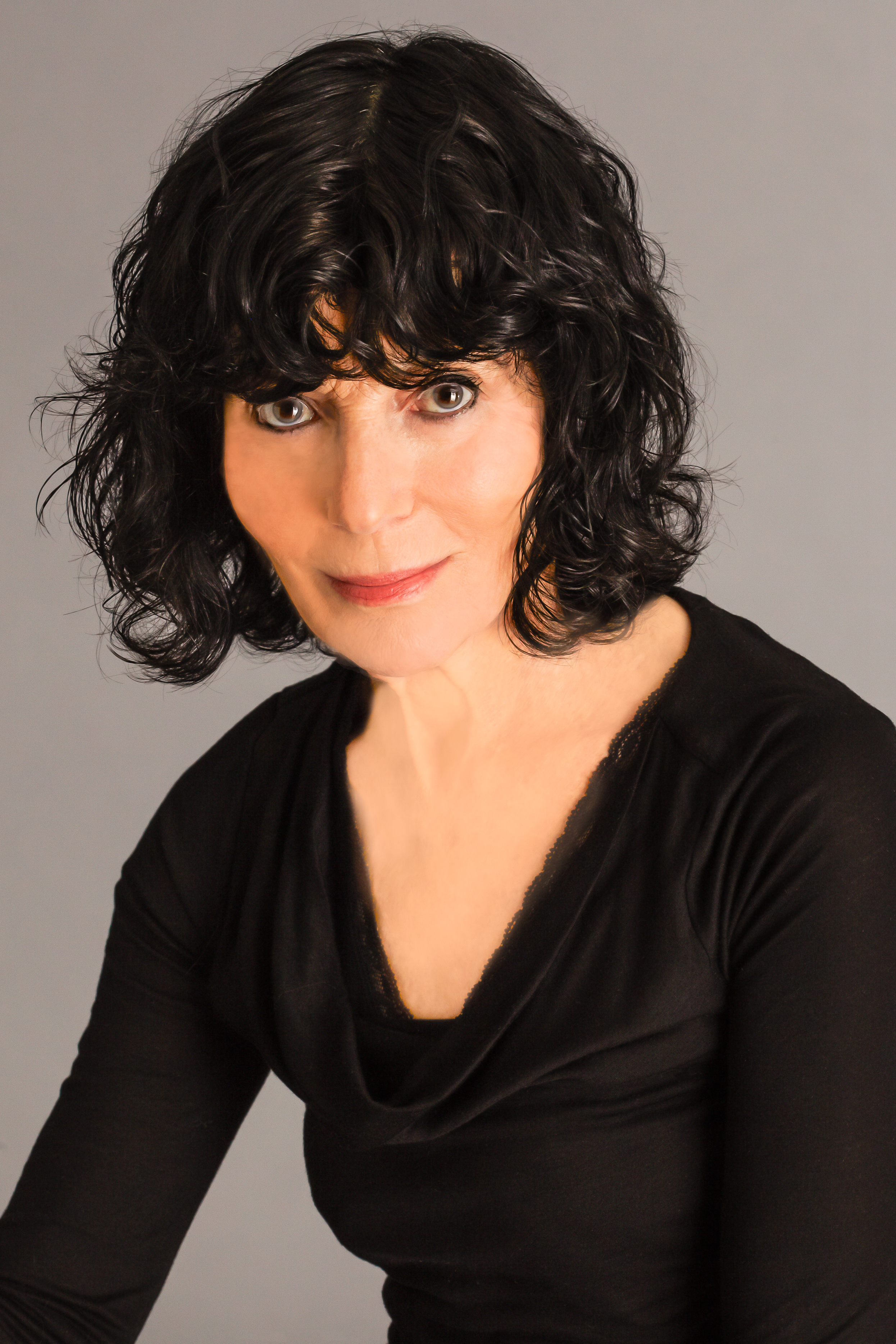 Nancy Buirski
Previous to DESPERATE SOULS, DARK CITY AND THE LEGEND OF MIDNIGHT COWBOY, Nancy Buirski was Director/Co-Producer/Writer of A CRIME ON THE BAYOU (2021), which had its World Premiere at DocNYC, a 20-City theatrical release by Shout! Factory and is streaming on STARZ. It received 2 Critics Choice Awards nominations and is also at 100% Rotten Tomatoes.
She was Director/Co-Producer/Writer of THE RAPE OF RECY TAYLOR (2017) with a World Premiere at the Venice Film Festival and the NA Premiere at the New York Film Festival. It was awarded the Human Rights Nights Award at 74° Venice Biennale and received NAACP Image Award and Peabody Award nominations. It is being broadcasted on STARZ/HULU.
She was Director/Co-Producer/Writer of BY SIDNEY LUMET (2015), which had its World Premiere at Cannes and its NA Premiere at Tribeca. It began its U.S. Theatrical release at Lincoln Plaza Cinemas, one of the last films to screen at the legendary cinema. It was broadcast on American Masters.
She was Director/Co-Producer/Writer of AFTERNOON OF A FAUN (2013) that had a World Premiere at the New York Film Festival and its International Premiere at the 64th Berlinale. Released by Kino Lorber it had a record-breaking 7-week theatrical run in New York. It, too, was broadcast on American Masters.
Buirski's first film was THE LOVING STORY (2011), which she directed, co-produced and wrote. It enjoyed Full Frame and Tribeca premieres. It was Oscar shortlisted and won Peabody and Emmy Awards. It was co-produced with HBO and is one of the few documentaries to be relicensed twice by HBO/HBO MAX. It, too, is at 100% Rotten Tomatoes
She originated and produced LOVING (2015), directed by Jeff Nichols, alongside Colin Firth. It was released by Focus Features and garnered an Oscar nom for Ruth Negga. It is the Winner of the PGA Stanley Kramer award.
Buirski was a Special Advisor to SUMMER OF SOUL (2020), the winner of Academy Award for Best Documentary. As the Founder of the Full Frame Documentary Film Festival she directed it from 1998-2008. Then and now, she consults on documentaries, serves on juries and lectures on the art form.
Buirski began her career as a painter and photographer. She was the Foreign Picture Editor at The New York Times (1982-1996) and an Editor at Magnum Photos (1977-1981). She is the author/photographer of Earth Angels: Migrant Children in America.
"A fascinating and hypnotic documentary." – , Deadline
"An extremely ambitious documentary that attempts to navigate the impact and cultural presence of the legendary film while also exploring the history of queer cinema, the death of the western, and the counter-culture of the '60s transforming into the nihilism of the 1970s… Its sheer enthusiasm for the film and the cultural period is infectious." – , The Film Stage
"Makes the case that the 1969 Best Picture winner is the key film of the New Hollywood era." – , IndieWire
"Profoundly moving." – , Screen International