Edith Stein, Echt and the Truth
Director: Frederieke Jochems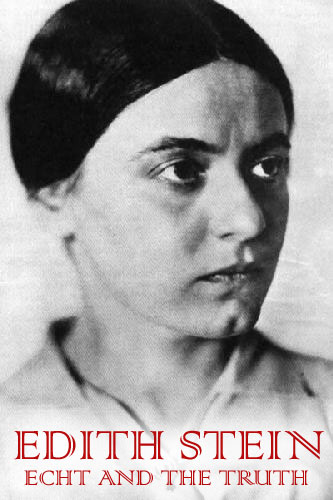 In 1998 Edith Stein (1891-1942) was canonised by Pope John Paul II. A German philosopher of Jewish descent, Stein converted to Catholicism in 1922 and lived as nun in the Carmelite Convent of Echt in the south of the Netherlands. During World War II she was deported and died in Auschwitz.

Director Frederieke Jochems worked for nine years to bring Edith Stein's story to life and to illuminate the controversy surrounding the canonisation.

Featuring Holocaust survivor Max Hamburger, Carmelite nun Maria Amate Neyer, Stein's American niece Susanne Batzdorff, feminist theologian Thalia Gur-Klein, American philosophy professor Marianne Sawicki, secretary of the Edith Stein comittee Jenny Stassen-Muyrers, Rabbi Tzvi Marx, assistant bishop Everard de Jong and Catholic theologian Marcel Poorthuis.
Frederieke Jochems
Frederieke Jochems works as an artist, photographer and documentary filmmaker in Amsterdam. Lately her work centres around historical subjects: As well as Edith Stein, Echt and the Truth she has made Salt Sweet on the fishing community in Urk and its reclamation of the land around this former island, and Palace For The Last Laborers on former inhabitants of the Amsterdamse School social housing architecture in Amsterdam.

Currently she is researching a film on freethinking and atheism, and shooting a film about an American frequenter of gallery openings in Amsterdam.




Directed and co-produced by Frederieke Jochems, Franjo Studio Amsterdam

Produced by Terrain Vague Film and Franjo Studio, and financed by the Dutch Filmfund (research), L1 TV, Cultuurfund Limburg, Province of Limburg and the Thuiskopiefund