Eva Hesse
Director: Marcie Begleiter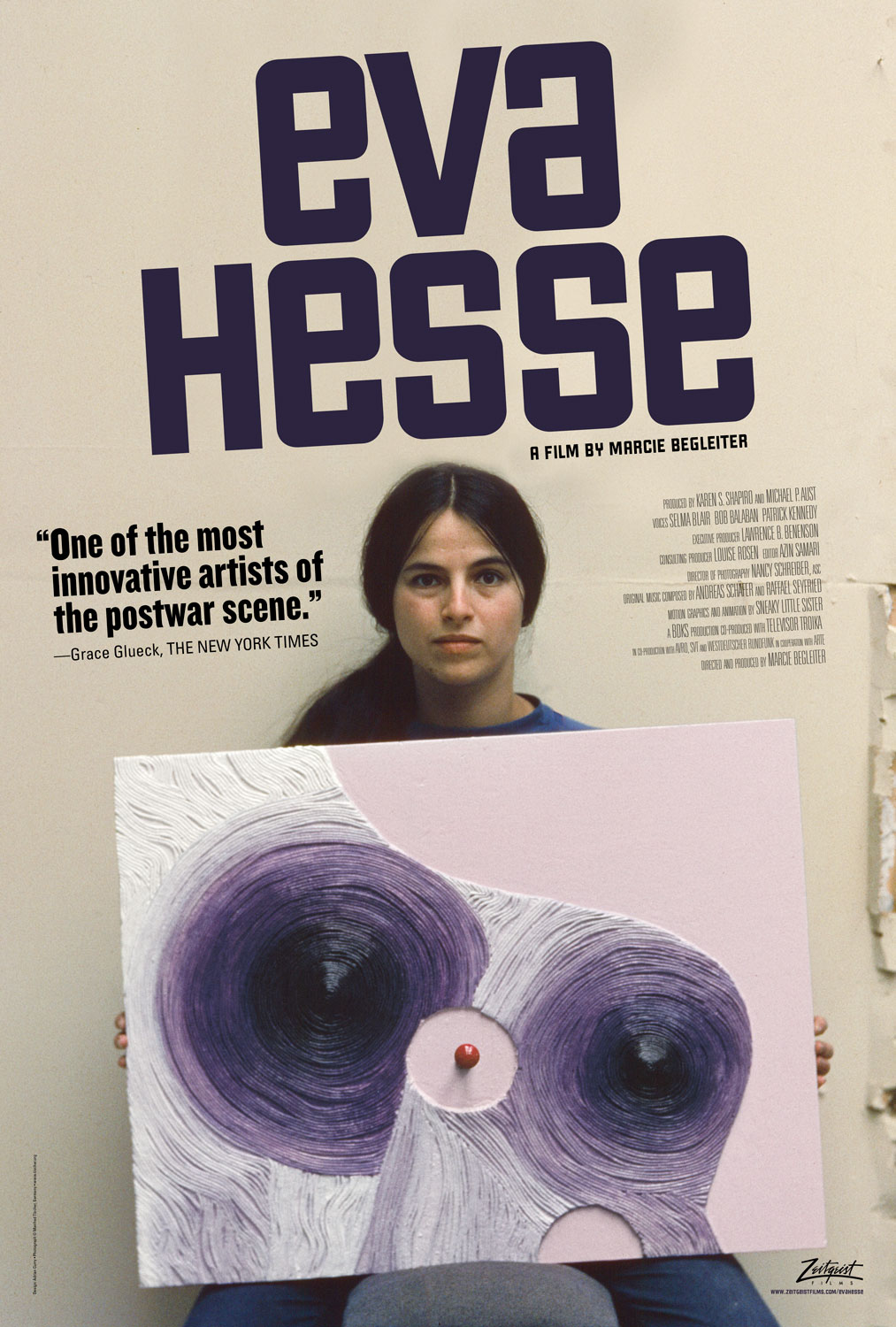 Eva Hesse (1936-1970) is one of America's foremost postwar artists. Her pioneering sculptures, using latex, fiberglass, and plastics, helped establish the post-minimalist movement. Dying of a brain tumor at age 34, she had a mere decade-long career that, despite its brevity, is dense with complex, intriguing works that defy easy categorization. EVA HESSE, the first feature-length appreciation of her life and work, makes superb use of the artist's voluminous journals, her correspondence with close friend and mentor Sol LeWitt, and contemporary as well as archival interviews with fellow artists (among them, Richard Serra, Robert Mangold, Dan Graham) who recall her passionate, ambitious, tenacious personality. Art critic Arthur Danto has written that her work is: "full of life, of eros, even of comedy… Each piece vibrates with originality and mischief." The documentary captures these qualities, but also the psychic struggles of an artist who, in the downtown New York art scene of the 1960s, was one of the few women to make work that was taken seriously in a field dominated by male pop artists and minimalists. −Karen Cooper, Film Forum

To book this film please contact Nancy Gerstman or Emily Russo or call 212-274-1989.

Download a promotional flyer template for your screening of EVA HESSE here.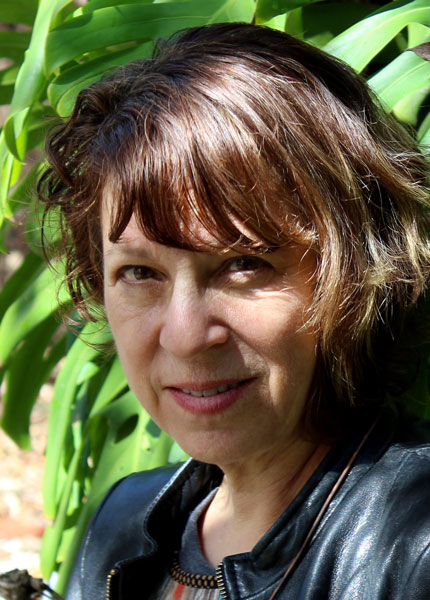 Marcie Begleiter
The writer/director Marcie Begleiter has been engaged with researching and writing about Eva Hesse for a number of years, including authoring the play "Meditations: Eva Hesse" which was produced at Highways Performance Space in Santa Monica in 2010. She also directed the short film "Eva Hesse, Walking the Edge" on commission for the Hamburger Kunsthalle for their retrospective of the artist in 2014.
Her book "From Word to Image: Storyboarding and the Filmmaking Process" is a bestseller and she is recipient of numerous grants including an NEA project grant, a Durfee Foundation award and multiple grants from the Foundation for Arts Resources. As a designer and production illustrator she has worked with Bill Condon, Jennifer Warren, Alex Cox, Paul Bogart and Jonathon Wacks. Previously, was Director of Design and Pre-Visualization for Graduate Film at Art Center College of Design and was the Founding Director of the Integrated Learning Program at Otis College of Art.
Directed and Produced by Marcie Begleiter

Produced by Karen S. Shapiro and Michael P. Aust

Executive Producer Lawrence Benenson

Consulting Producer Louise Rosen

Editor Azin Samari

Director of Photography Nancy Schreiber, ASC

Original Music Composed by Andreas Schäfer and Raffael Seyfried

Motion Graphics and Animation by Sneaky Little Sister

All narration taken from the writings and interviews of Eva Hesse, William Hesse, and Sol LeWitt

Voice of Eva Hesse Selma Blair
Voice of William Hesse Bob Balaban
Voice of Sol LeWitt Patrick Kennedy

A bdks production co-produced with Televisor Troika in co-production with Avro, SVT and Westdeutscher Rundfunk in cooperation with arte.





"CRITIC'S PICK. A major artist… (A) conscientious and moving documentary (that makes) ample and judicious use of Hesse's letters and diaries… Among her closest confidants was Sol LeWitt… Their correspondence is clearly a remarkable trove of art world gossip, fraternal feeling and critical insights, and it provides this film its emotional and intellectual grounding. A story of mastery and self-discovery. Conveys a vivid sense of the sexual politics of the New York art world in the 1960s. An indispensable aid to understanding and appreciating a fascinating artist." – A.O. Scott, The New York Times
"ONE OF THE 6 MOVIES YOU CAN'T MISS THIS MONTH. It's in tracing how a woman finds her own distinctive voice in an art world full of men so assured they'd be taken seriously that the film really comes into its own, reverberantly depicting how Hesse went from the side room and the supportive role to being the one who was in the spotlight, however briefly." – Alison Wilmore, Buzzfeed
"Hesse had one of the 20th century's more compelling life stories. A charismatic figure… she has inspired passionate adoration. She successfully synthesized the newly ascendant minimalist and serial tendencies with a witty form of eccentric expressionism and a subversive use of new materials… She shook up categories, produced ambitious works charged with pathos and wit – but like Vincent Van Gogh or Henri Toulouse-Lautrec, or more to the point, fellow neurotic and alienated Jew Franz Kafka, her art cannot be separated from her biography." – J. Hoberman, Tablet
"Insightful and illuminating... Marcie Begleiter's intimate documentary...serves as a valuable primer about her life and artistic legacy." – Frank Scheck, Hollywood Reporter
"A vibrant, affecting piece of filmmaking that's sure to widen Hesse's following." – Sheri Linden, Los Angeles Times
"Lively, intelligent, and moving!" – Amy Taubin, Artforum
"An enthralling and deeply affecting tribute... it is wonderful to have Marcie Begleiter's documentary as a permanent audiovisual record of the artist's life and achievements." – Jeff Stafford , Burnaway (The Voice of Art in the South)