Hive
Director: Blerta Basholli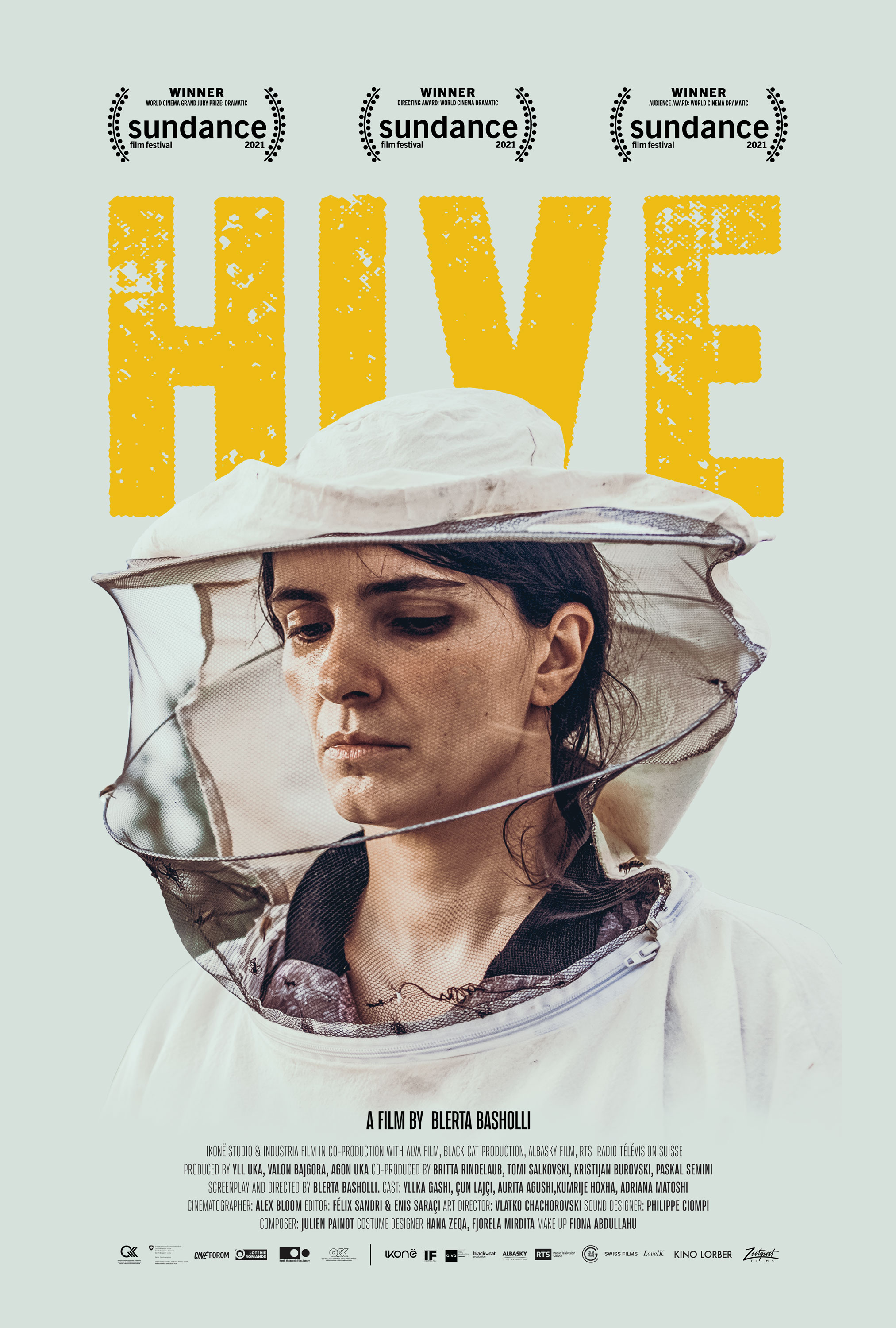 Sundance triple award winner, and Kosovo's official submission for the Academy Awards®, HIVE is a searing drama based on the true story of Fahrije (Yllka Gashi), who, like many of the other women in her patriarchal village, has lived with fading hope and burgeoning grief since her husband went missing during the war in Kosovo. In order to provide for her struggling family, she pulls the other widows in her community together to launch a business selling a local food product. Together, they find healing and solace in considering a future without their husbands—but their will to begin living independently is met with hostility.
The men in the village condemn Fahrije's efforts to empower herself and the women around her, starting a feud that threatens their newfound sovereignty—and the financial future of Fahrije's family. Against the backdrop of Eastern Europe's civil unrest and lingering misogyny, Fahrije and the women of her village join in a struggle to find hope in the face of an uncertain future.
Winner of the Audience Award, Directing Award, and World Cinema Grand Jury Prize at Sundance, HIVE is a pithy, devastating portrait of loss and our uphill journeys to freedom.
Hive is a Zeitgeist Films release in association with Kino Lorber. To book this film please contact Nancy Gerstman or Emily Russo.
Social media assets, trailers, a press kit, stills, and jpegs of the poster can be downloaded from our Exhibition DropBox. You can find a social toolkit here.
Blerta Basholli
Blerta Basholli is a Writer/Director with a unique realistic visual style. Her stories touch upon social and gender issues from the country where she was born and raised, Kosovo.
In 2008 she was awarded with the Deans Fellowship at the Film Graduate Program at Tisch School of the Arts at NYU. She lived in New York City for four years where she had the opportunity to work on several film projects as a student. Her short film LENA AND ME screened and was awarded at the First Run Film Festival 2011; Dokufest 2011; Skena Up 2011; Tirana International FF 2011; Pogradec Food and Film Festival 2011; 9/11 Film Festival 2012 (Best Actress Award). Her short film GJAKOVA 726, 2008, was shown at the Rotterdam Film Festival 2009 shorts program, Busho Film Festival 2009– official selection, Doku Fest 2009 - official selection 2009, Toffifest 2009- official selection, Filmmor Women's Film Festival 2009 - official selection. Her documentary MIRROR, MIRROR…, 2006, was officially selected at the Sarajevo Film Festival 2006; New York International Independent Film and Video Festival 2016; Tirana International Film Festival 2006; Balkan Black Box Film Festival 2006, Berlin.
In 2011, she returned to her birthplace where she wrote/directed and worked on many short and feature films. HIVE is her debut feature, which she has developed since 2011.
"Plenty of evocative moments...Gashi is powerfully, effectively steely as a woman who must take matters into her own hands, even when they are tied by society." – Ryan Lattanzio, IndieWire
"An engrossing, utterly classic tale of overcoming adversity. In its own quiet way, Hive builds a strong storyline around the self-reliance and determination of an uneducated country woman, played with glammed-down but riveting cool by a granite-faced Yllka Gashi." – Deborah Young, The Hollywood Reporter