In No Great Hurry: 13 Lessons in Life with Saul Leiter
Director: Tomas Leach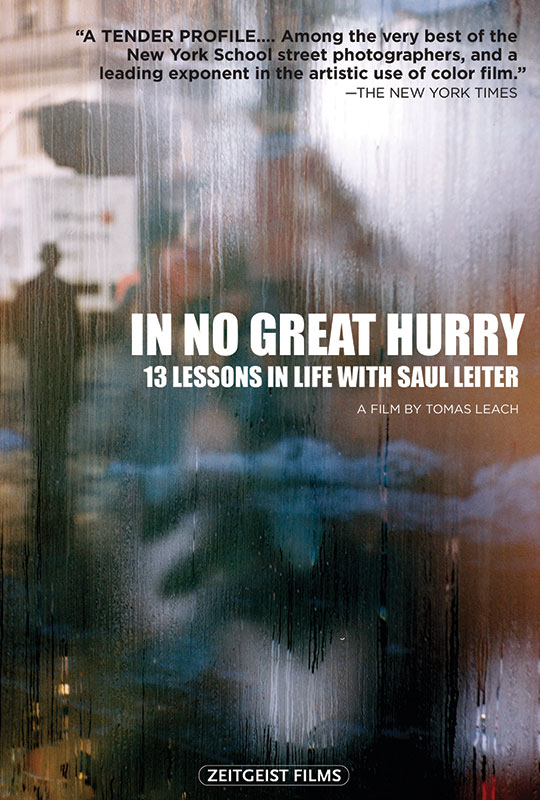 "LEITER WAS PERHAPS THE MOST INTERESTING OF THE FIFTIES COLOR PHOTOGRAPHERS in his use of form…. The overriding emotion in his work is a stillness, tenderness, and grace that is at odds with the mad rush of New York street life."

—The New Yorker

In No Great Hurry
is a fascinating documentary on one of the 20th century's most beloved street photographers, Saul Leiter (1923–2013). Leiter—a contemporary of Diane Arbus and Richard Avedon—could have been celebrated as the great pioneer of color photography long ago (his fashion work was published in
Harper's Bazaar
and
Esquire
), but he was never driven by the lure of conventional success. Instead he preferred to drink coffee and photograph in his own way, amassing an archive of gorgeous work piled high in his New York City apartment. Intimate and beautifully rendered,
In No Great Hurry
follows Saul as he deals with the triple burden of clearing a houseful of memories, becoming world-famous in his eighties, and fending off a pesky filmmaker.
See a portfolio of Saul Leiter's photography in
The New Yorker
.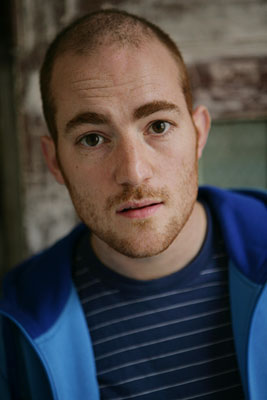 Tomas Leach
Schooled at Bournemouth Film School and world famous Italian studio Fabrica, Tomas Leach honed his voice as a documentarian and storyteller who could draw intimate stories in visually arresting ways. He has gone on to direct documentaries, branded films and commercials.
His 2009 virals for BMW were included in the Creative Review Annual, along with a series of Adidas spots starring footballers Kaka, Steve Gerrard and Raul. He joined Moxie Pictures for global commercial representation shortly thereafter.
An artist with many pet projects, Leach directs Little Scraps of Paper, an ongoing series of films about creative people and their sketchbooks, offering beautiful insights into their lives and inspirations.
In No Great Hurry is his first feature film.