InnSaei - the Power of Intuition
Director: Kristín Ólafsdóttir, Hrund Gunnsteinsdottir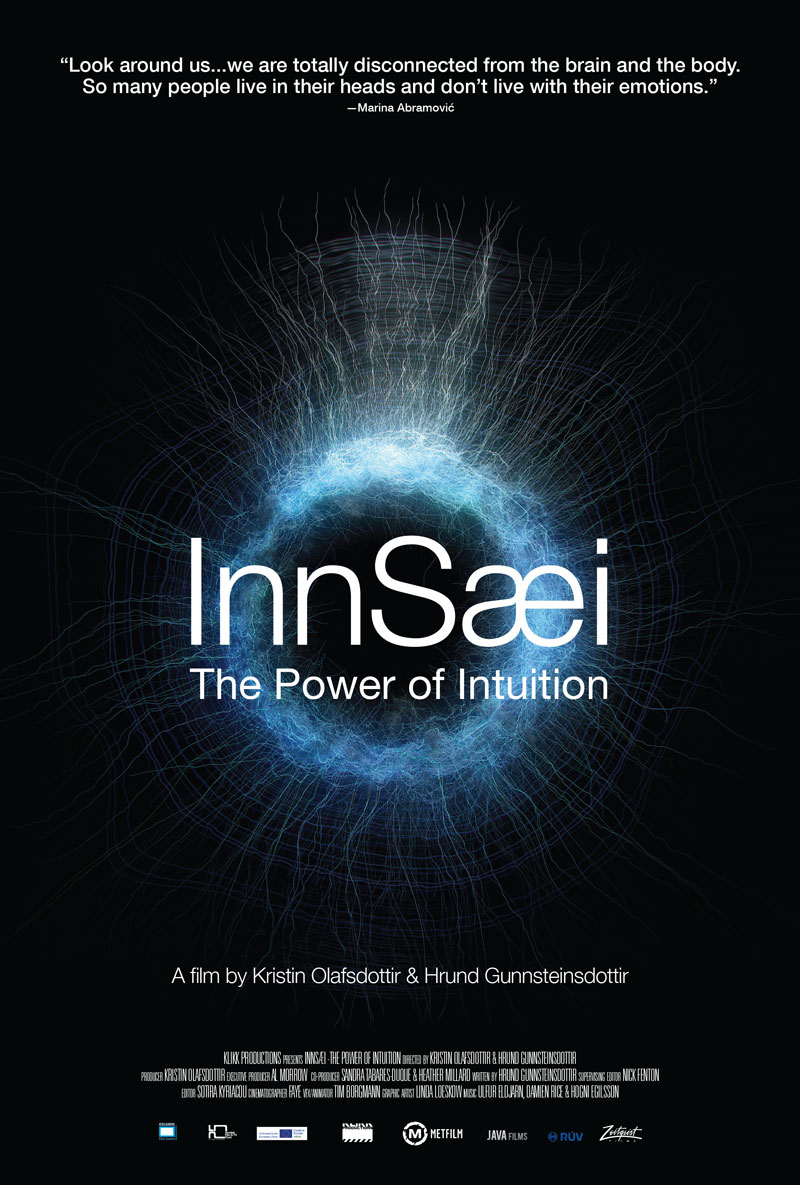 The ancient Icelandic word for intuition is "innsæi," but in Iceland it has multiple meanings. It can mean "the sea within" which is the borderless nature of our inner world, a constantly moving world of vision, feelings and imagination beyond words. It can mean "to see within" which means to know yourself, and to know yourself well enough to be able to put yourself in other people's shoes. And it can mean "to see from the inside out" which is to have a strong inner compass to navigate your way in our ever-changing world.
In the inspiring and thought-provoking InnSæi – the Power of Intuition, Hrund Gunnsteinsdottir and Kristín Ólafsdóttir go on a soul-searching, global journey to uncover the art of connecting within in today's world of distraction, disconnection and stress. They meet with world-renowned scientists like Marti Spiegelman, an expert in neuroscience and indigenous consciousness who believes that we are only using a fraction of our capacity as human beings, with devastating consequences for the planet; artists like Marina Abramovic, the "grandmother of performance art" who teaches that "in order to create something new human beings need to go into the unknown"; and spiritual leaders like the captivating Malidoma Patrice Somé, a West African elder and author who reasons that "intuition binds us together. Without it we lose our sense of purpose and belonging." They also meet an extraordinary group of British schoolchildren who are learning how to better cope in today's world by unlocking the power of nature and mindfulness.
Illustrated with gorgeous animation and stunning imagery, InnSæi is a film like no other, and one that offers radical insights into how we think and sense the world today.

To book this film please contact Nancy Gerstman or Emily Russo or call 212-274-1989.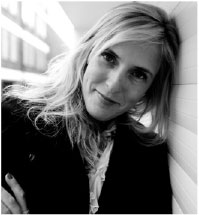 Kristín Ólafsdóttir
Kristin is an award winning producer and owner of Klikk Productions. Her latest film, Jerry Roth- well's Town of Runners had its world premiere in competition at the Tribecca Film Festival 2012 and was released theatrically in April 2012 through Dogwoof. Kristin has been producing and directing documentaries, films and plays since she created the production company Klikk Productions in 2002. Her films include: Friðrik Þór Friðriksson ́s Sunshine Boy (2009), Ragnar Bragason ́s Parents (2007) and Children (2006) and Kristin Ólafsdottir ́s How do you like Iceland (2005). She also produced with Vesturport the theatre plays Love at The Lyric Hammersmith (2008) and Vesturport's version of Romeo and Juliet at the Young Vic Theatre in London (2004). Kristin is currently working on Innsæi which she co-directs with Hrund Gunnsteinsdottir and is produced by Klikk Productions and Metfilm Production UK. Also in production is the short film Sub-Rosa directed by Þóra Hilmarsdóttir. Her feature films and documentaries have been nominated and awarded at the Toronto International Film Festival, Copenhagen International Film Festival (Golden Swan), Edda (the Icelandic Film awards), the Christopher Awards in the USA among others. They have also been shown on BBC, HBO and all the Scandinavian TV channels. In addition to over 20 years of experience in directing and producing film, television and theatre, Kristin has also been engaged in project management, fund raising and charity mostly focusing on women and children globally. Kristin has previously been the guardian of UN WOMEN (formerly known as UNIFEM) during which time she supervised one of their most successful fundraising campaigns ever, The Butterfly Week. Kristin has a MSc in International Relations from the London School of Economics.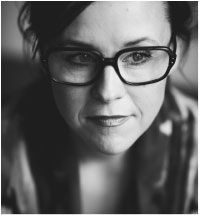 Hrund Gunnsteinsdottir
Hrund Gunnsteinsdottir bases her work on a vision that is committed to exploring the concept of 'borderlessness' and finding the balance between the rhythms of creative thinking and rational thinking. For over a decade, Hrund has been researching and practicing the theme underlying InnSæi through her projects and creative work. In 2001 Hrund became the programme manager for UNIFEM in Kosovo and later held a permanent position with the UN Economic Commission for Europe in Geneva, Switzerland, from which she resigned in 2004. Hrund has done consultancy for individual donors, the UN, the MoFA, on post- conflict reconstruction, development and gender. She has also done consultancy for the private and public sector on creative and critical work culture. Hrund was one of the main creators of and the spokesperson for the UNIFEM Butterfly campaign and co-created artistic UNIFEM short films with Klikk Productions, which were premiered on RUV, the National TV Station in Iceland in 2008. She founded Krád consulting in 2008, created and directed Prisma, an innovative university programme based on the two rhythms and 'borderlessness', in collaboration with the Academy of the Arts, University of Bifröst and the ReykjavikAkademia. Prisma is nominated by the Nordic Council as an education model that best responds to the changing situation in the work market. Her first play was premiered at the Reykjavik Art Festival in 2009, in 2011 she published a three dimensional book of poetry in numbered editions in collaboration with an architect and a visual artist. Hrund has served on committees and boards of human rights and arts-related organizations. Hrund has a BSc in anthropology from the University of Iceland and an MSc in Development Studies from the London School of Economics. In 2011 Hrund was named a Young Global Leader by the World Economic Forum in recognition of her professional accomplishments, commitment to society and potential to contribute to shaping the future of the world.