M.C. Escher: Journey to Infinity
Director: Robin Lutz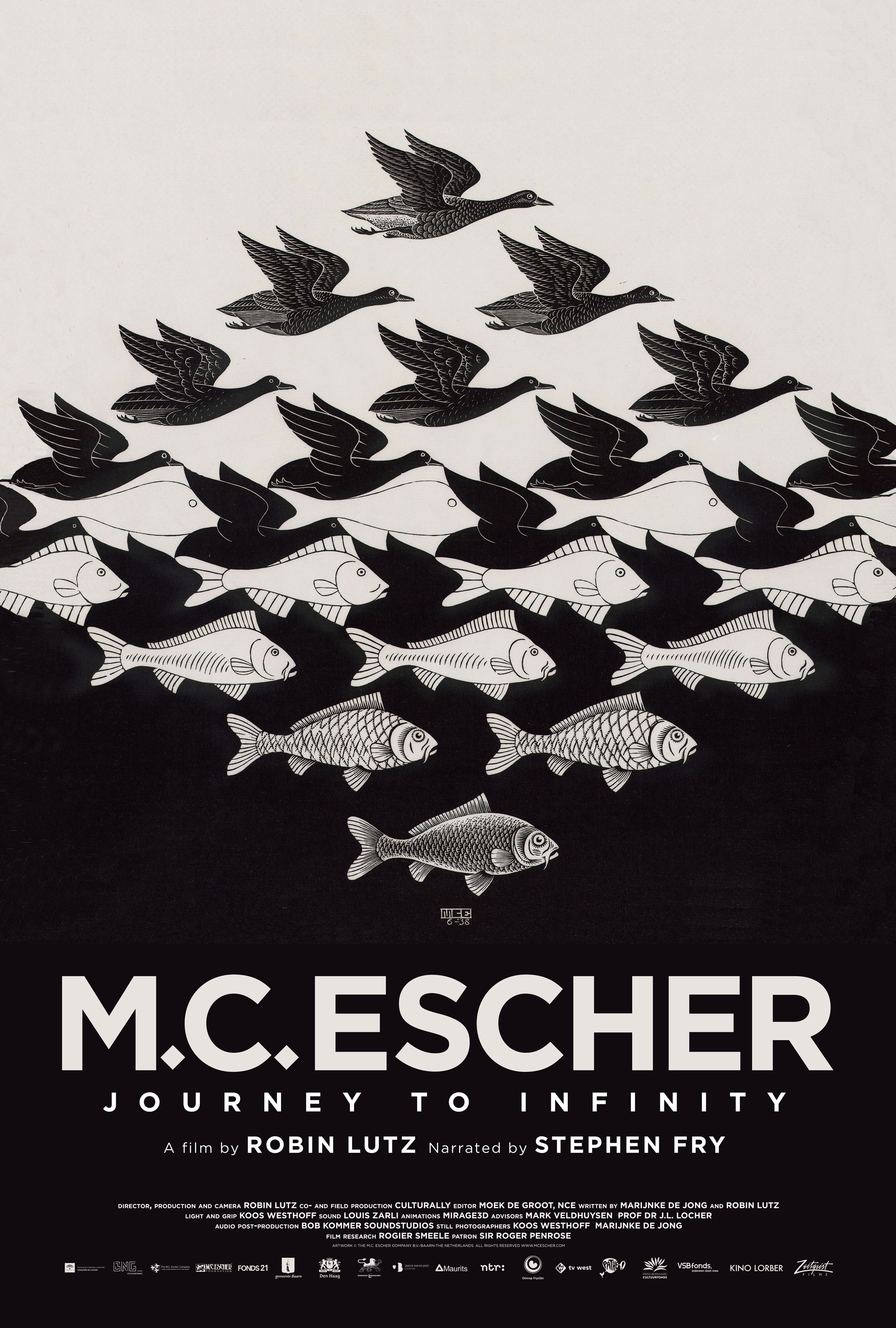 * * * * * * * * * * *
M.C. Escher: Journey To Infinity is now on KinoNow, Blu-ray and DVD.

* * * * * * * * * * *
M.C. Escher: Journey To Infinity is the story of world famous Dutch graphic artist M.C Escher (1898-1972). Equal parts history, psychology, and psychedelia, Robin Lutz's entertaining, eye-opening portrait gives us the man through his own words and images: diary musings, excerpts from lectures, correspondence and more are voiced by British actor Stephen Fry, while Escher's woodcuts, lithographs, and other print works appear in both original and playfully altered form. Two of his sons, George (92) and Jan (80), reminisce about their parents while musician Graham Nash (Crosby, Stills & Nash) talks about Escher's rediscovery in the 1970s. The film looks at Escher's legacy: one can see tributes to his work in movies, in fiction, on posters, on tattoos, and elsewhere throughout our culture; indeed, few fine artists of the 20th century can lay claim to such popular appeal.

M.C. Escher: Journey to Infinity is a Zeitgeist Films release in association with Kino Lorber. To book this film please contact Nancy Gerstman or Emily Russo.
Press Kit, stills, social media assets and a Quicktime file of the trailer can be downloaded from our Exhibition DropBox.
All M.C. Escher works © the M.C. Escher Company B.V.- Baarn – the Netherlands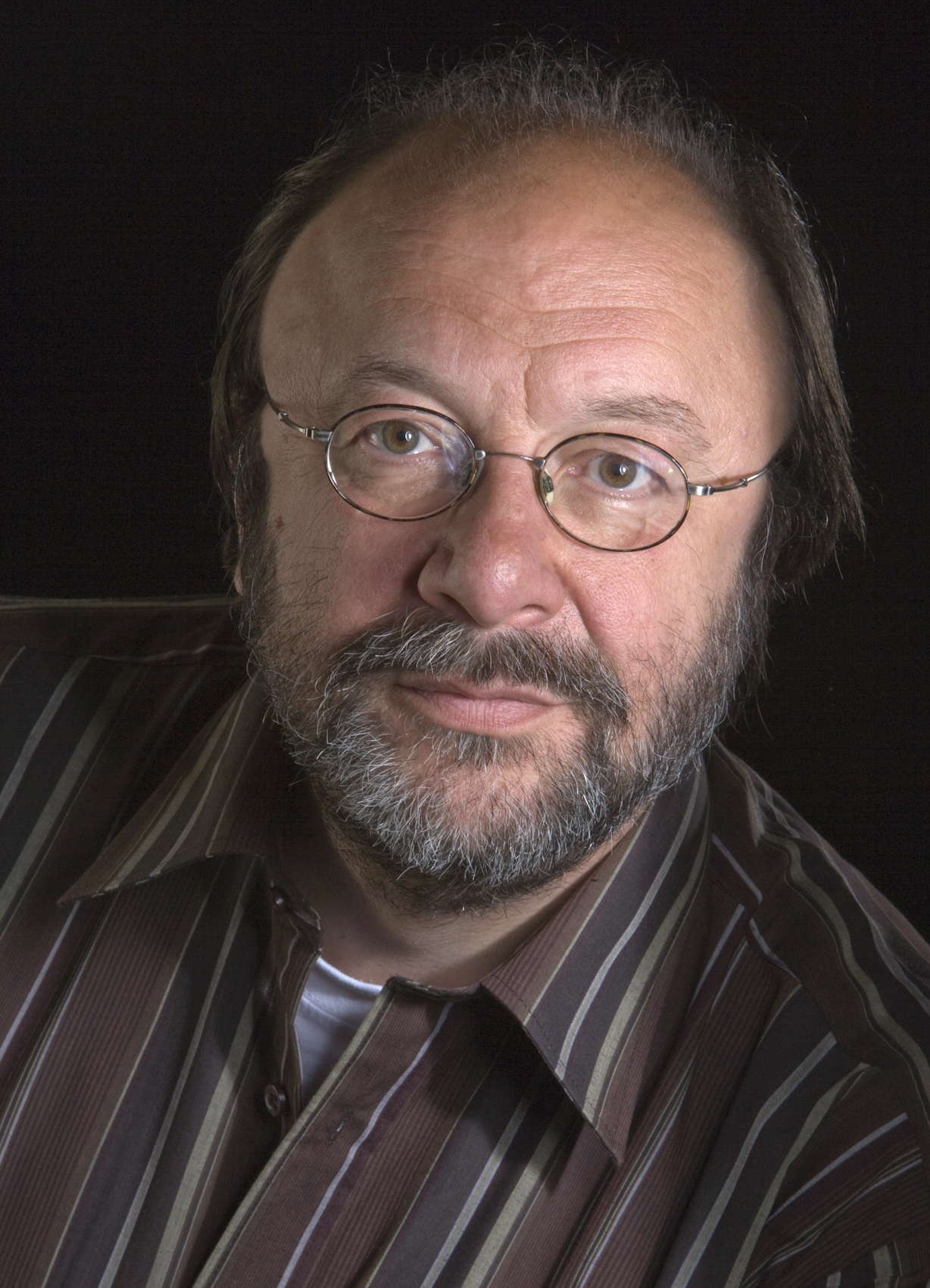 Robin Lutz
Robin Lutz founded his own company in cultural audio-visual productions in 1988. He specialized in the production of cultural documentaries, in cooperation with or on behalf of broadcasters, funds, museums etc. Robin Lutz Audiovisual Productions has developed into a renowned production company and due to their great quality, a substantial amount of his films have been awarded, both nationally and internationally.
"WITTY, TOUCHING AND ILLUMINATING... As we listen to a choice selection of Escher's words, exuberantly delivered by Stephen Fry, we see – in stills, clips, and animation – how Escher's ingenious notions and preoccupations become works of art. THE FILM IS A LABOR OF LOVE and lands with a simplicity that belies the sophisticated design behind it. THE ANIMATIONS ARE UNIFORMLY GORGEOUS, in perfect synch with Escher's style, and make their points with ease. The film's plot lines interlock like the labyrinth of an Escher print. And driving it all are those Escher words, filled with longing, growing dark (as someone wrote of Bach) with an excess of light." – Teller (of Penn & Teller and director of Tim's Vermeer), EatDrinkFilms.com
"Mind-boggling. Inventive, wry, and enlightening." – Peter Keough, Boston Globe
"Entrancing... A perfect encapsulation of the artfulness and ineffability of Escher's work... narrated with gusto by the actor Stephen Fry." – Claire Selvin, ArtNews
"Quirky, inventive... A fascinating, intimate session full of gems...An inventive combination of works and animations of them. To hear in Escher's own words the step-by-step evolution of his vision and the range of his own studies is a marvelous treat." – Shana Nys Dambrot, The Village Voice
"Wonderful…plunges us deep into Escher's fascinating world... A really mind-bending experience. All you need is a ticket to a virtual movie theatre." – Richard Alaniz, KPFK Film Club
"A crucial biographical document. [Escher]'s a pretty entertaining character too." – Jarad Mobarak, The Film Stage
"This film makes a fitting tribute... Escher is a very modern artist who appears to belong to a time that we've left behind. I do think that his best work is that that makes you think rather than feel, the paradoxes rather than beautiful brush strokes, but the world is much better for his presence." – , CinePhil
"This is one entertaining documentary." – Lincoln Spector, Bayflicks