My Friend Victoria
Director: Jean Paul Civeyrac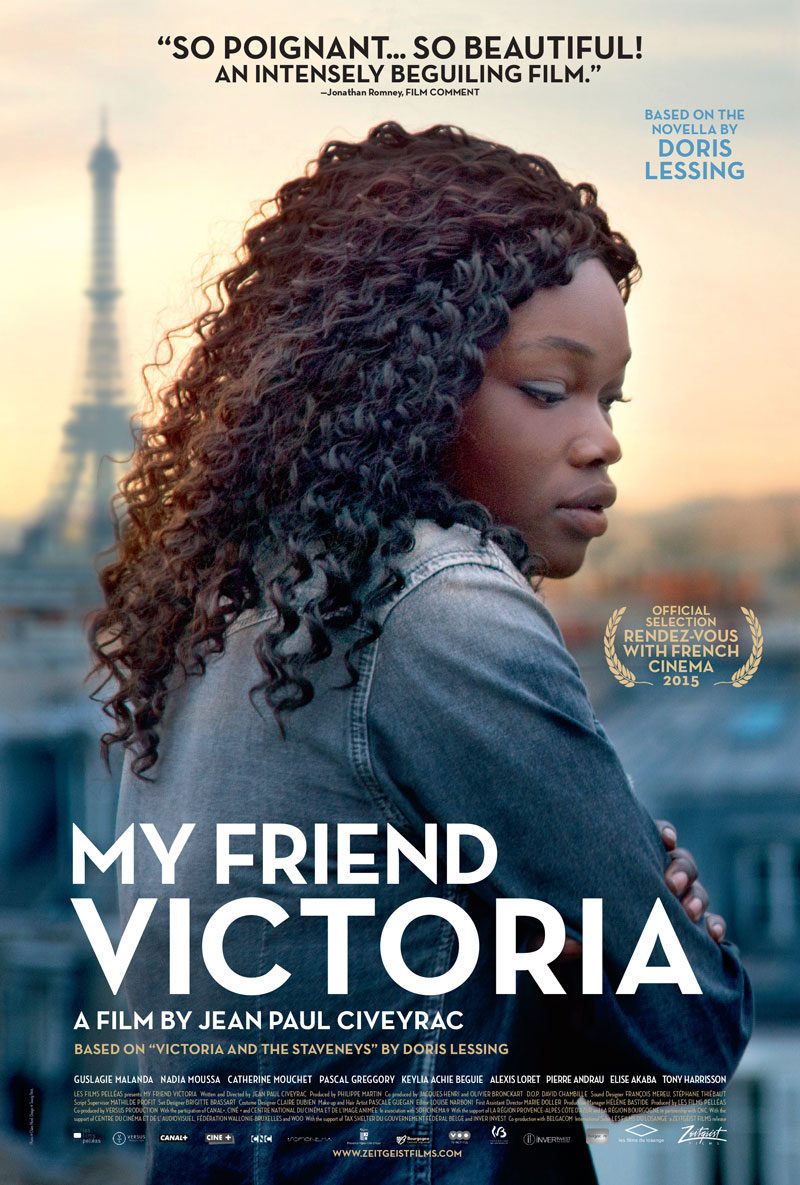 An 8-year-old black child named Victoria (Keylia Achie Beguie), is taken in for a night by the wealthy, white, well-intentioned family of one of her schoolmates. The experience haunts her for years to come, shaping her desires and offering a mirage of privilege that she dreams of but finds impossible to attain. As an adult (beautifully played by newcomer Guslagie Malanda), she drifts from job to job, but then unexpectedly reconnects with the family's youngest son (Pierre Andrau) in an encounter that will reshape her life yet again. Adapting Nobel laureate Doris Lessing's story "Victoria and the Staveneys," Civeyrac relocates the story from London to Paris to craft a probing and intimate look at the politics of race and class identity. Veteran actors Catherine Mouchet (
Thérèse
,
Late August, Early September
) and Pascal Greggory (
Pauline at the Beach
,
Queen Margot
,
Gabrielle
and others) round out the cast.
MY FRIEND VICTORIA is now available on iTunes.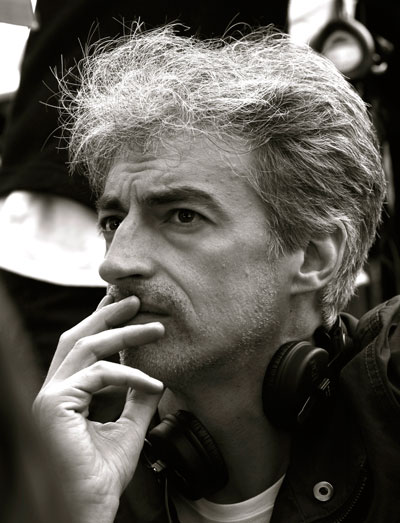 Jean Paul Civeyrac
Jean Paul Civeyrac—whom Jonathan Romney in Film Comment called "one of French cinema's best-kept secrets"—has made eight feature films to date : Neither Eve Nor Adam (1997), Les Solitaires (2000), Fantômes (2001), Man's Gentle Love (2002), All the Fine Promises (2003), Through the Forest (2005), Young Girls in Black (2010) and My Friend Victoria (2014).
Victoria GUSLAGIE MALANDA
Fanny NADIA MOUSSA
Elena CATHERINE MOUCHET
Lionel PASCAL GREGGORY
Edouard ALEXIS LORET
Thomas PIERRE ANDRAU
Diouma ELISE AKABA
Sam TONY HARRISSON
Victoria as a child KEYLIA ACHIE BEGUIE
Fanny as a child KEEMYAH OMOLONGO
Marie MAYLINA DIAGNE
Screenplay & Directed by JEAN PAUL CIVEYRAC
Produced by PHILIPPE MARTIN
Coproduced by JACQUES-HENRI & OLIVIER BRONCKART
Director of Photography DAVID CHAMBILLE
Sound FRANÇOIS MEREU, STÉPHANE THIÉBAUT
Script clerk MATHILDE PROFIT
Set design BRIGITTE BRASSART
Costumes CLAIRE DUBIEN
Make up/Hairdresser PASCALE GUEGAN
Editing LOUISE NARBONI
First assistant director MARIE DOLLER
Production manager HÉLÈNE BASTIDE
A production of LES FILMS PELLÉAS
In coproduction with VERSUS PRODUCTION


"So poignant... so beautiful... an intensely beguiling film, and an altogether surprising one, from a director whose signature is entirely his own... Jean Paul Civeyrac [is] one of French cinema's best-kept secrets" – Jonathan Romney, Film Comment
"A subtle disquisition on race and class in contemporary France." – Scott Tobias, The Village Voice