My Wonderful Wanda
Director: Bettina Oberli
Winner Audience Award Best Narrative - Vancouver International Film Festival
Winner of awards at Tribeca and Vancouver, MY WONDERFUL WANDA is a delightful satire of the haves and the have-nots set against the backdrop of a gorgeous lakeside villa in Switzerland. At the story's center is Wanda (Agnieszka Grochowska) a Polish caretaker who has left her own small children in Poland to look after Josef (André Jung) the stroke-ridden patriarch of the wealthy Wegmeister-Gloor dynasty. Wanda is adept in navigating the tricky family dynamics between the two grown (if still childish) offspring and the elegant if controlling matriarch Elsa (an amazing Marthe Keller), along with the sporadic intervention of animals stuffed or alive. But an unexpected turn of events turns everything upside down. While MY WONDERFUL WANDA exposes present-day realities of class injustice, thanks to writer-director Bettina Oberli's empathetic lens, it is never less than a very human comedy.
* * * * * * * * * * *
My Wonderful Wanda opened in theaters on April 23, 2021 and is now available on DVD and VOD.
* * * * * * * * * * *
My Wonderful Wanda is a Zeitgeist Films release in association with Kino Lorber. To book this film please contact Nancy Gerstman or Emily Russo.
A poster, press kit, stills, social media assets and Quicktime files of the trailer can be downloaded from our Exhibition DropBox.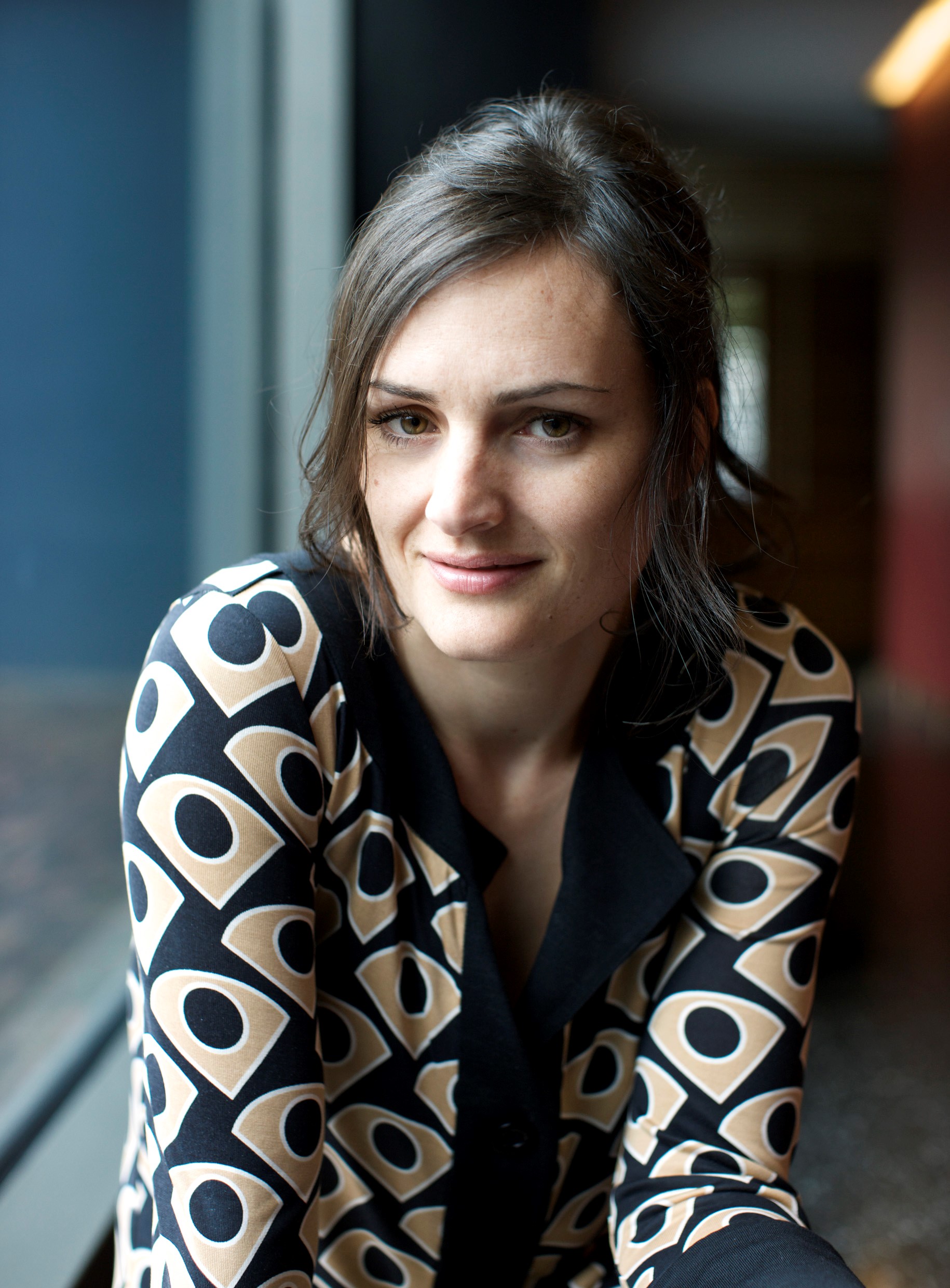 Bettina Oberli
Bettina Oberli grew up in Samoa and Meiringen in Switzerland and lives as a writer/director in Zurich. She graduated from the Zurich University of the Arts. This was followed by various assistantships in New York and Berlin. Her short and long feature films have been shown at festivals around the world and have been shown in cinemas in various countries. Her well recognized debut film IM NORDWIND premiered 2004 at the San Sebastian international Filmfestival and has been awarded with several prices. Her most successful film to date was LATE BLOOMERS (2006) which still remains among the top 3 Swiss feature films of all time. 2018 she premiered her first french-speaking film LE VENT TOURNE at the Locarno Film Festival. Bettina Oberli also makes music videos and short films. In 2013 she showed her first stage production at the Theater Basel with "Anna Karenina". She is also an Opera Director. MY WONDERFUL WANDA (2020) is her sixth feature film.