Sorry We Missed You
Director: Ken Loach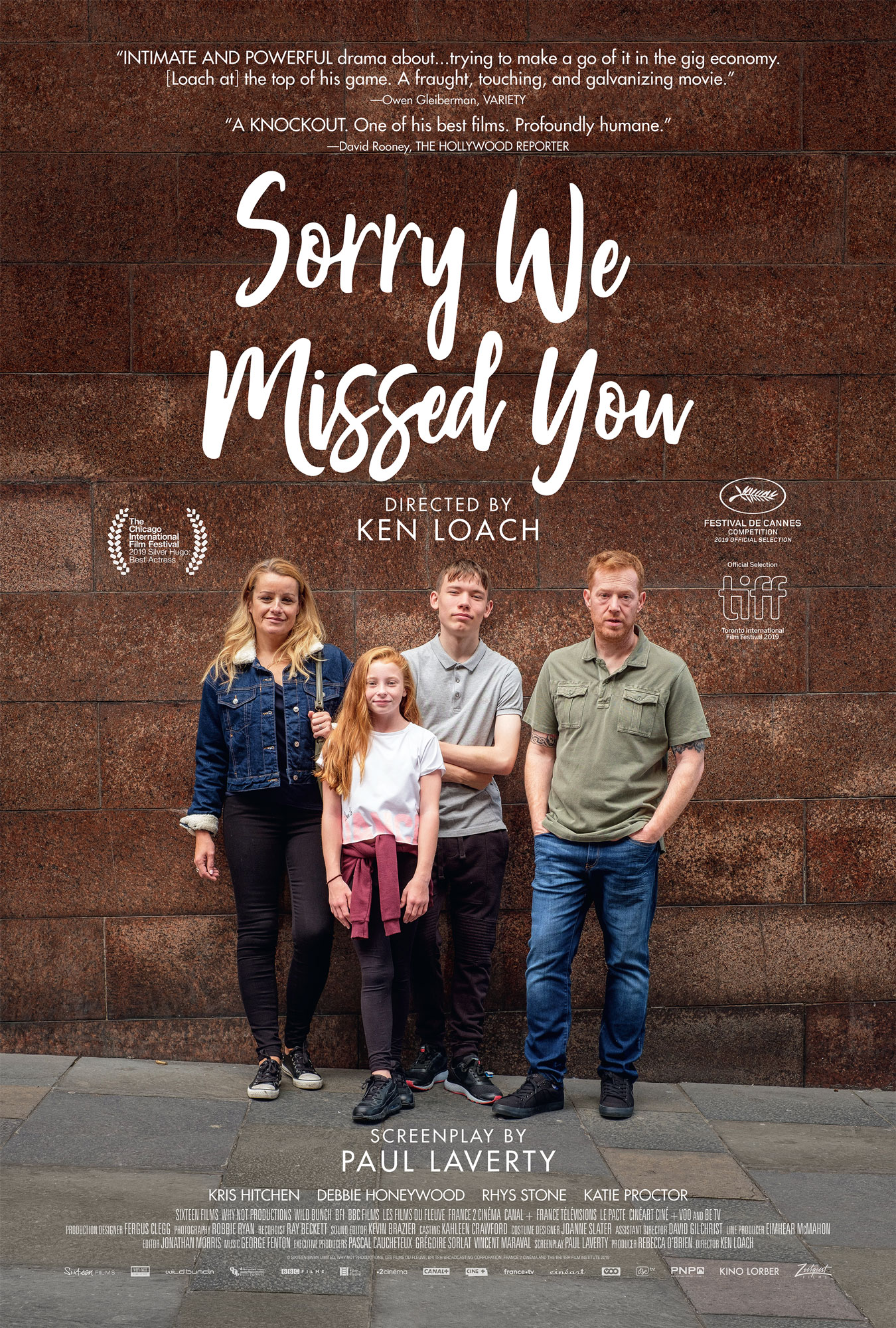 The British working class is once again the empathetic subject of Ken Loach's SORRY WE MISSED YOU, a wrenching, intimate family drama that exposes the dark side of the so-called "gig economy".
Ricky, a former laborer, and his home-attendant wife Abby—who lost their home in the 2008 financial crash—are desperate to get out of their financial distress. When an opportunity comes up for Ricky to work as his own boss as a delivery driver, they sell their only asset, Abby's car, to trade it in for a shiny new white van and the dream that Ricky can work his way up to someday owning his own delivery franchise.
But the couple find their lives are quickly pushed further to the edge by an unrelenting work schedule, a ruthless supervisor and the needs of their two teenage children. Capturing the sacred moments that make a family as well as the acts of desperation they need to undertake to make it through each day, this universal story is skillfully and indelibly told with unforgettable performances and a searing script by Loach's long-time collaborator Paul Laverty.

Note: SORRY WE MISSED YOU is in heavily accented English with English subtitles.

SORRY WE MISSED YOU is a Zeitgeist Films release in association with Kino Lorber. It had its North American premiere at the Toronto International Film Festival in September and opened theatrically on March 4, 2020. Ten days later, when the COVID-19 outbreak necessitated the closing of theaters, SORRY WE MISSED YOU was screened in "virtual cinemas" around the country.

To book this film please contact Nancy Gerstman or Emily Russo.

Stills, a trailer, jpegs of the poster, social media materials and a press kit can be downloaded from our Dropbox.

SORRY WE MISSED YOU is now available on DVD and Blu-ray and on VOD from Kino Now.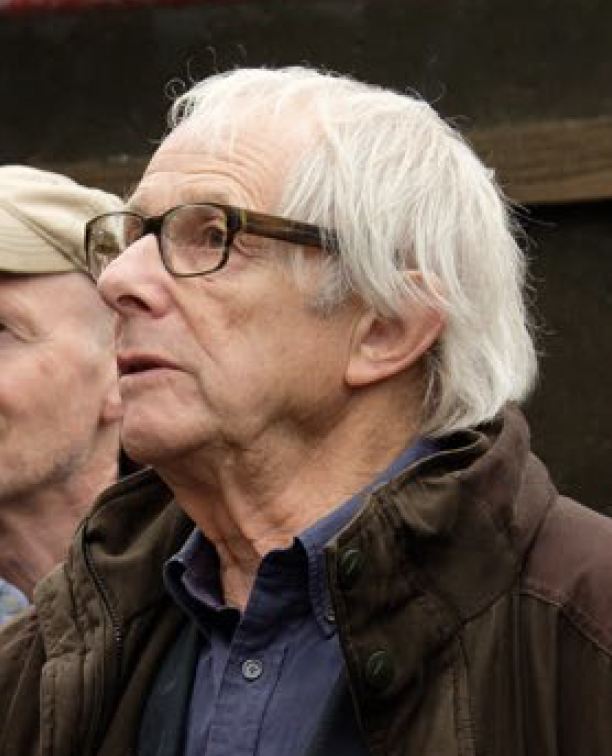 Ken Loach
Ken Loach was born in 1936 in Nuneaton. He attended King Edward VI Grammar School and went on to study law at St. Peter's Hall, Oxford. After a brief spell in the theatre, Loach was recruited by the BBC in 1963 as a television director. This launched a long career directing films for television and the cinema, from Cathy Come Home and Kes in the sixties to Land and Freedom, Sweet Sixteen, The Wind that Shakes the Barley (Palme d'Or, Cannes Film Festival 2006), Looking for Eric, The Angels' Share and I, Daniel Blake (Palme d'Or, Cannes Film Festival 2016).
CAST

Ricky KRIS HITCHEN
Abby DEBBIE HONEYWOOD
Seb RHYS STONE
Liza Jae KATIE PROCTOR
Maloney ROSS BREWSTER

CREW
DIRECTOR Ken Loach
PRODUCER Rebecca O'Brien
SCREENPLAY Paul Laverty
EXECUTIVE PRODUCERS Pascal Caucheteux, Grégoire Sorlat & Vincent Maraval
PRODUCTION DESIGNER Fergus Clegg
PHOTOGRAPHY Robbie Ryan
SOUND RECORDIST Ray Beckett
SOUND EDITOR Kevin Brazier
CASTING DIRECTOR Kahleen Crawford
COSTUME DESIGNER Joanne Slater
ASSISTANT DIRECTOR David Gilchrist
LINE PRODUCER Eimhear McMahon
EDITOR Jonathan Morris
MUSIC George Fenton
ASSISTANT PRODUCER Jack Thomas-O'Brien




"Critic's Pick. Brutally moving... [Ken Loach is] one of Earth's most venerable and venerated directors. He's almost without peer as a filmmaker formidably committed to exposing the sins of our wages... You believe this family. You believe in them. There are also all kinds of meaningful, seemingly disposable smart details... Globalism's faceless grind couldn't be more local, more personal... The movie's as pungent as PARASITE... But life: that's the tragedy." – Wesley Morris, The New York Times
"It's difficult to imagine a more socially engaged or powerful condemnation of the exploitative gig economy than Ken Loach's SORRY WE MISSED YOU." – Pat Brown, Slant
"FIVE STARS! Ken Loach raises his game yet further with this gut-wrenching tale of a delivery worker driven to the brink...It's fierce, open and angry, unironised and unadorned... This brilliant film will focus minds." – Peter Bradshaw, The Guardian
"At age 82, [Ken Loach is] doing some of his strongest work in Sorry We Missed You, a drama of such searing human empathy and quotidian heartbreak that its powerful climactic scenes actually impede your breathing... This is an expertly judged and profoundly humane movie.... You'd have to be made of stone not to be moved to your core by it." – David Rooney, The Hollywood Reporter
"Ken Loach has done it again. His new film is another intimate and powerful drama about what's going on in people's everyday lives—not just in England, but all over the world." – Owen Gleiberman, Variety
"[Ken Loach is] the Bernie Sanders of filmmakers." – Steven Mears, Film Comment
"Wonderfully acted with grit, humor and sensitivity... authentically heartbreaking." – Robert Abele, Los Angeles Times