Speaking Parts
Director: Atom Egoyan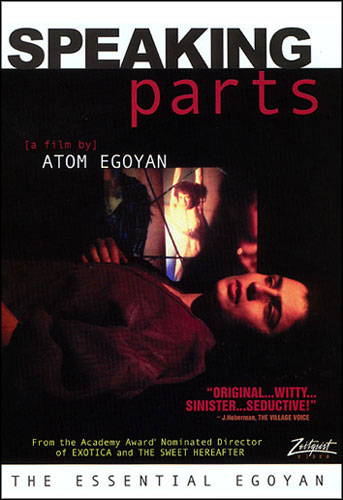 A postmodern thriller about loss, love, power and the distance that modern technology puts between us. The story of four people—an actor/gigolo, a frustrated chambermaid, an obsessed writer and the film producer who manipulates them all—is filmed as if we were watching their power games through the lens of a surveillance camera. Disquieting and enthralling, it confirmed Egoyan's status as one of the most talented directors of his generation.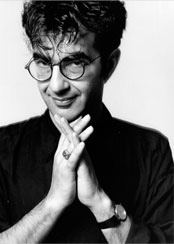 Atom Egoyan
Atom Egoyan (born July 19, 1960) is a Canadian film and stage director best known for The Sweet Hereafter and Exotica.

Egoyan was born to Armenian parents in Egypt. His family moved to Canada when he was two years old. His work often explores themes of alienation and isolation, featuring characters whose interactions are mediated through technology, bureaucracy or other power structures. Egoyan's films often follow non-linear plot structures, in which events are placed out of sequence in order to elicit specific emotional reactions from the audience by withholding key information.

His most critically acclaimed film is the drama The Sweet Hereafter (1997) and his biggest commercial success came with the erotic thriller Chloe (2009). Egoyan has been nominated for two Academy Awards: Best Director and Best Adapted Screenplay, both for The Sweet Hereafter. He also won several awards at the Cannes Film Festival, Toronto International Film Festival and Genie Awards.

His most recent film The Captive premiered in competition at the 2014 Cannes Film Festival.