The Divine Order
Director: Petra Volpe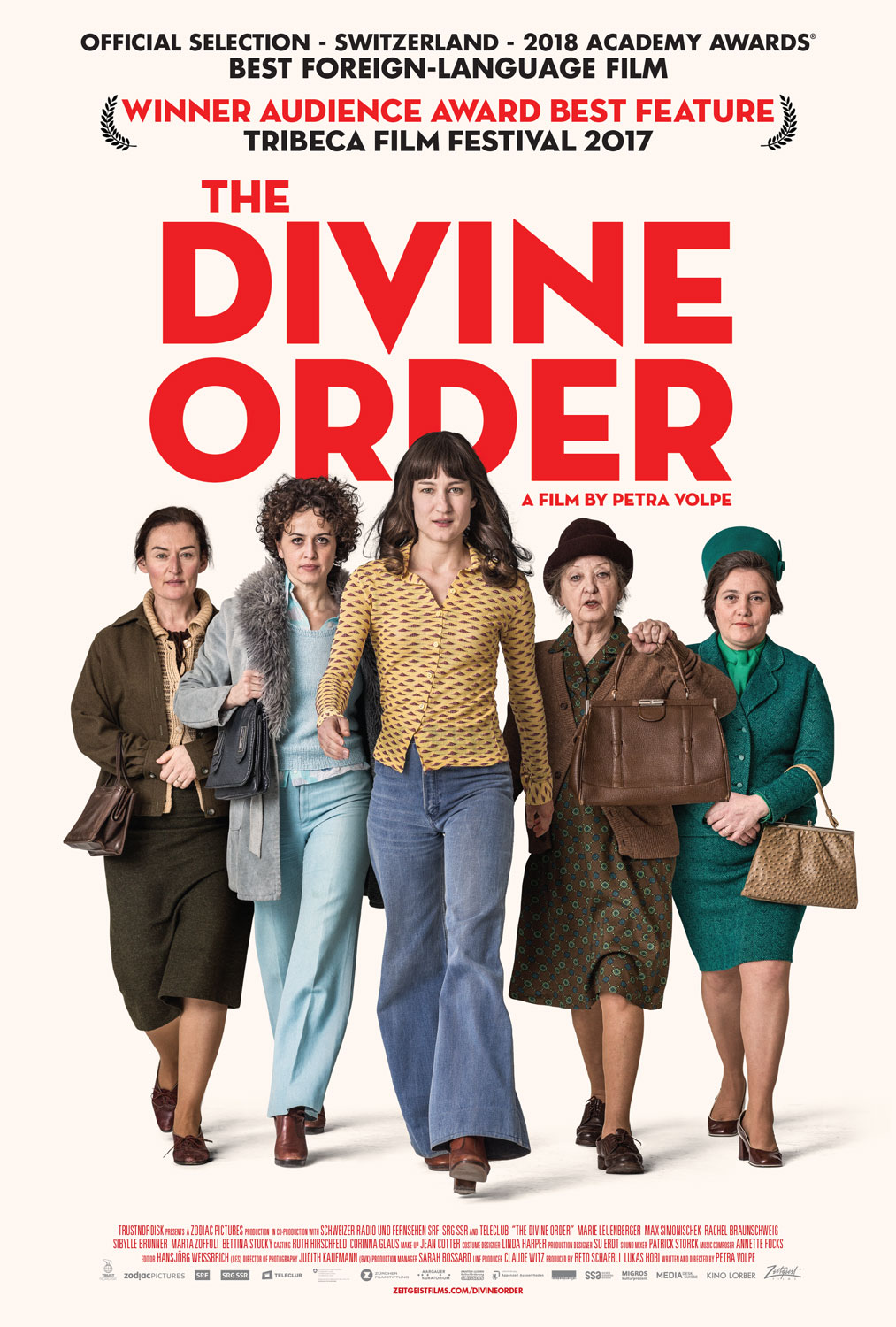 SWITZERLAND'S SUBMISSION FOR THE ACADEMY AWARDS BEST FOREIGN-LANGUAGE FILM
WINNER - AUDIENCE AWARD FOR BEST FEATURE - TRIBECA FILM FESTIVAL 2017
WINNER - AUDIENCE AWARD FOR BEST FICTION FILM - TRAVERSE CITY FILM FESTIVAL 2017
Winner of the Audience Award for Best Narrative Film at the Tribeca Film Festival,
The Divine Order
is set in Switzerland in 1971 where, despite the worldwide social upheavals of the previous decade, women were still denied the right to vote. When unassuming and dutiful housewife Nora (Marie Leuenberger, winner of a Best Actress award at Tribeca) is forbidden by her husband to take a part-time job, her frustration leads to her becoming the poster child of her town's suffragette movement. Her newfound celebrity brings humiliation, threats, and the potential end to her marriage, but, refusing to back down, she convinces the women in her village to go on strike...and makes a few startling discoveries about her own liberation. Uplifting and crowd-pleasing, this charming, captivating film is a time-capsule that could not be more timely.
THE DIVINE ORDER opened in theaters on October 27, 2017.

Follow THE DIVINE ORDER on Facebook for updates.

The Divine Order is a Zeitgeist Films release in association with Kino Lorber. To book this film please contact Nancy Gerstman or Emily Russo or call 212-274-1989.

Promotional material for THE DIVINE ORDER is available here.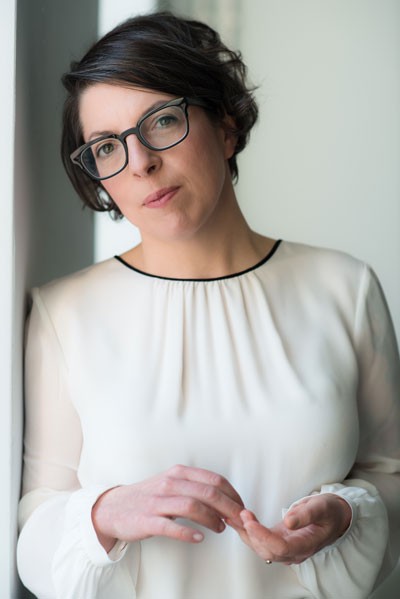 Petra Volpe
Screenwriter and director Petra Volpe studied at the Film Academy Konrad Wolf in Potsdam Babelsberg. During her studies she wrote and directed several short films. Since completing her diploma in 2003 she has worked as an independent writer and director. Petra Volpe lives in Berlin and New York. Petra Volpe's debut film Dreamland was released in Swiss cinemas in the spring of 2014 after a successful festival tour and was nominated for four Swiss Film Awards.
CAST

Nora Marie Leuenberger
Hans Max Simonischek
Theresa Rachel Braunschweig
Vroni Sibylle Brunner
Graziella Marta Zoffoli
Magda Bettina Stucky
Gottfried Peter Freiburghaus
Mrs. Dr. Wipf Therese Affolter
Hanna Ella Rumpf
Werner Nicholas Ofczarek
Indra Sofia Helin
CREW
Writer & Director Petra Volpe
Producers Reto Schaerli
Lukas Hobi
Cinematographer Judith Kaufmann
Editor Hansjörg Weissbrich
Music Annette Focks
Production Designer Su Erdt
Costume Linda Harper
Make-up Jean Cotter
Sound Patrick Storck
Head of Production Claude Witz
Production Manager Sarah Bossard
Casting Ruth Hirschfeld
Corinna Glaus
A Zodiac Films Production
"Incisive...Stirring...The Divine Order is both a celebration...and a gentle reminder that sometimes it just takes one person to stand up, call bullshit, and get that snowball rolling." – April Wolfe, The Village Voice
"Inspired and inspiring... A model for the kind of political struggle that's now needed more than ever." – Amy Taubin, Film Comment
"Entertaining….affecting and diverting!" – Boyd van Hoeij, The Hollywood Reporter
"An unexpected delight." – Ren Jender, The Village Voice
"A mainstream crowd-pleaser adept at inspiring and amusing in equal measure." – Nick Schager, Variety
"Volpe's... light touch with even the weightiest dramatic material should earn her greater attention... The Divine Order crucially underscores how personal experiences almost always help shape, and drive, larger political movements, and how progress isn't a zero-sum game of continuous woke-ness, but a journey that sometimes drags its champions along with it, whether they're ready or not." – Todd Gilchrist, The Wrap