Working Woman
Director: Michal Aviad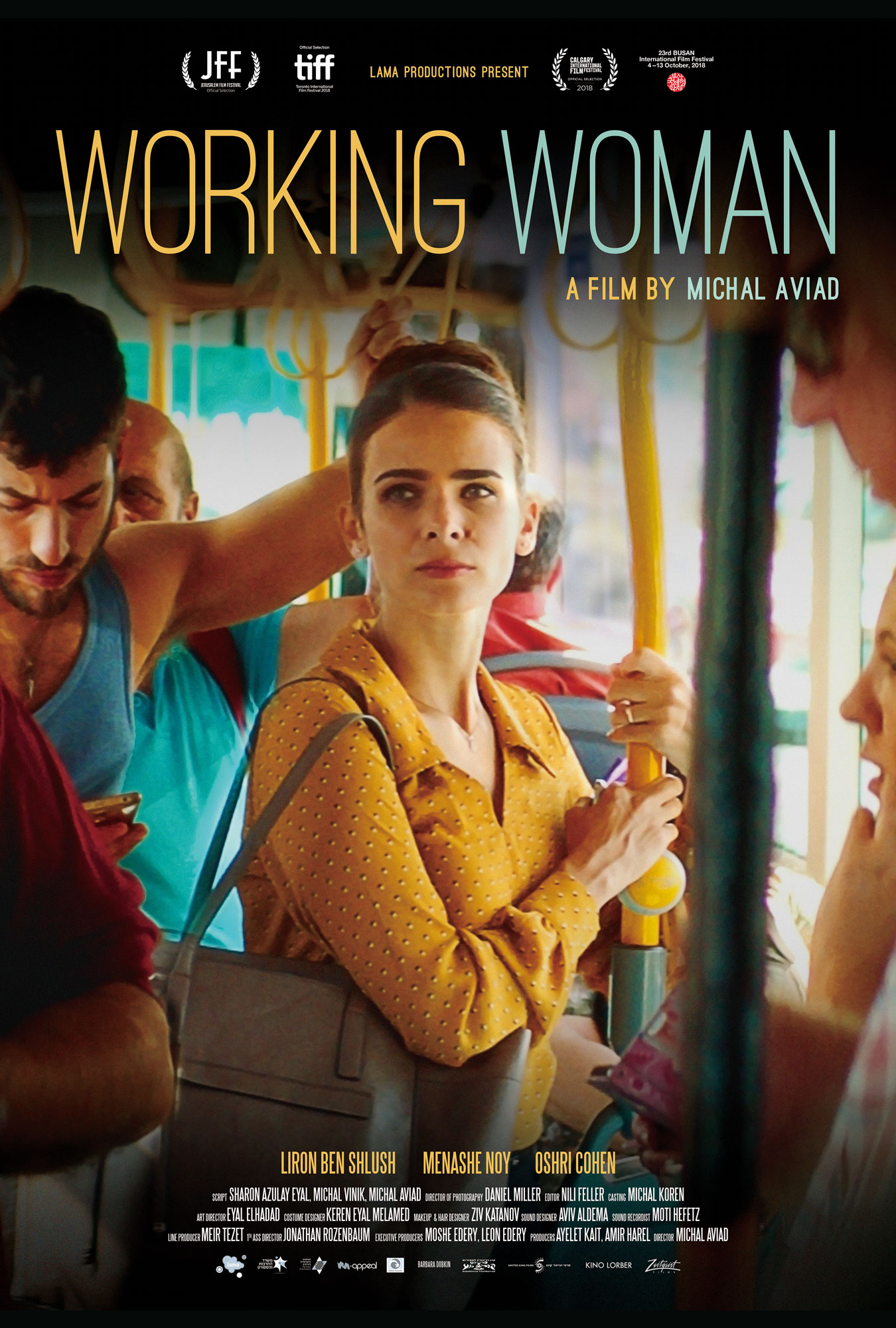 Orna, (Liron Ben Shlush) is the mother of three young children with a husband struggling to start his own restaurant. To help support her family Orna returns to the workplace, landing a job with a former army superior, Benny (Menashe Noy) who is now a successful real estate developer. While Orna embraces her new position and tries to balance its demands with her home life, she begins to experience escalating sexual harassment from her boss. Her rapid rise through the ranks and her increasing financial success seem to parallel a pattern of predatory behavior which ultimately brings her career and marital relationship to the brink. This timely and devastating story is expertly told by long time feminist filmmaker Michal Aviad.

WORKING WOMAN opened in theaters on March 27, 2019.

A Zeitgeist Films release in association with Kino Lorber. To book this film please contact Nancy Gerstman or Emily Russo or call 212-274-1989.

Trailers (DCP and Quicktime), stills and a hi-res jpeg of the poster can be downloaded from our Dropbox.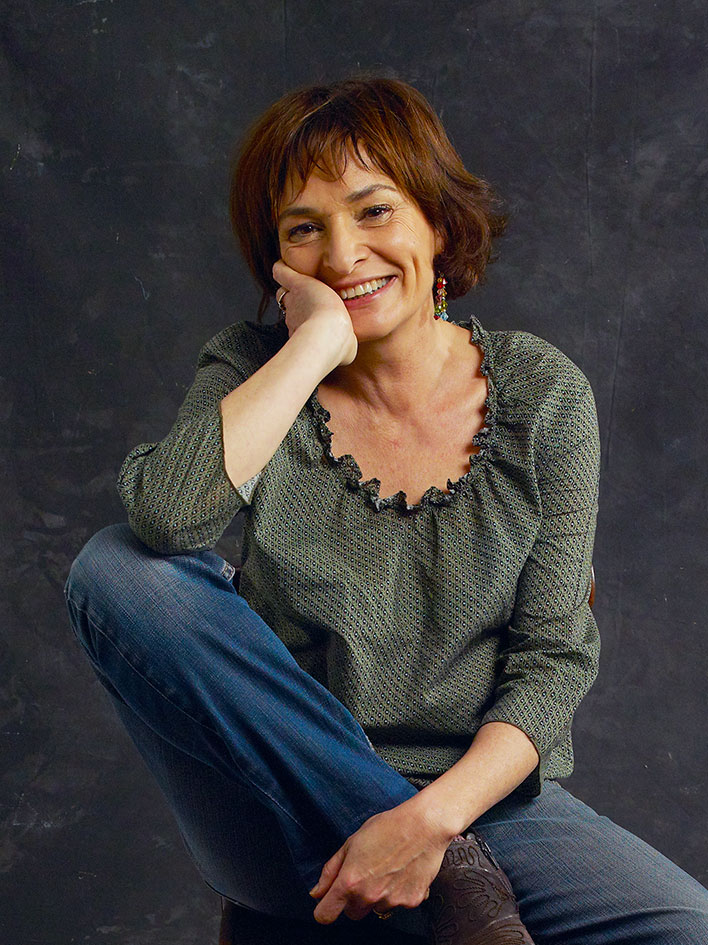 Michal Aviad
An acclaimed and award winning documentary and narrative filmmaker, Michal Aviad was born in Jerusalem, Israel. She studied literature and philosophy at Tel Aviv University, and began making films in San Francisco in the 1980s. Since returning to Israel in 1991, she has continued to write, direct and produce films. Aviad is a senior faculty member at Tel Aviv University's Tisch School of Cinema. Her critically acclaimed films include Acting Our Age (1987), Jenny and Jenny (1997), Invisible (2011), and Dimona Twist (2016).
After many award-winning documentary films, her first fiction film, Invisible, won the Ecumenical Prize at the 2011 Berlin International Film Festival (Panorama section), Best Israeli Film and Best Actress at the 2011 Haifa Film Festival and the Grand Prize at the 2012 Creteil Women Film Festival in France. Invisible was released theatrically in Israel and France, and was chosen by MoMA for a limited release in New York. Working Woman is her second fiction film.
Cast

Orna Liron Ben Shlush
Benny Menashe Noy
Ofer Oshri Cohen
Leah, Orna's mother Irit Sheleg
Sari, Benny's wife Dorit Lev-Ari
Mr. Benayoun Gilles Ben-David
Mrs. Benayoun Corinne Hayat

Director Michal Aviad
Writers Sharon Azulay Eyal, Michal Vinik, Michal Aviad
Production Company Lama Films
Producers Amir Harel, Ayelet Kait
Cinematographer Daniel Miller
Editor Nili Feller
Art Director Eyal Elhadad
Sound Designer Aviv Aldema
"Slow-burning but ultimately empowering. Builds its tension so subtly you don't realize you've been holding your breath." – Elizabeth Kerr, The Hollywood Reporter
"This tightly-focused workplace drama could hardly be more timely... Finely-drawn characters and the kind of grey-area scenario that may be uncomfortably familiar to many women make this a thought-provoking addition to the post #metoo conversation." – Wendy Ide, Screen Daily
"PICK OF THE WEEK." – , New York Jewish Week
"MOVIE OF THE WEEK. Timely and authentic, Michal Aviad's drama "Working Woman" will resonate with any ambitious woman who's ever found that success on the job is accompanied by unwanted sexual attention from a male supervisor/co-worker. So, you know, every ambitious woman." – Betsy Bozdech, Alliance of Women Film Journalists
"Working Woman is about as relevant a film as possible in this #MeToo era. The film is thoughtfully shot and the writing feels so natural…it's a visceral thing. There is no denying this film is about power. The final scene will play very differently for each viewer and will undoubtedly spark debate. That's great filmmaking." – Elizabeth Wittemore, Alliance of Women Film Journalists
"Michal Aviad's finely nuanced "Working Woman" is an Israeli take on the #MeToo movement that clearly re-affirms the complexity of workplace harassment and that no two cases are ever the same... Kudos to Ben Shlush for her pitch-perfect and mesmerising performance." – Roger Walker-Dack, Edge Publications
"TIMELY AND POWERFUL.... The latest from Israeli director Aviad arrives at just the right cultural moment, being an insightful drama about sexual harassment in the workplace, and the power dynamics that trap women in an office with their abusers.... Ben-Shlush is riveting as a competent, capable woman coming apart under the constant, smothering stress of a situation she never thought she'd experience." – Norman Wilner, NOW Magazine