Loving Highsmith
Director: Eva Vitija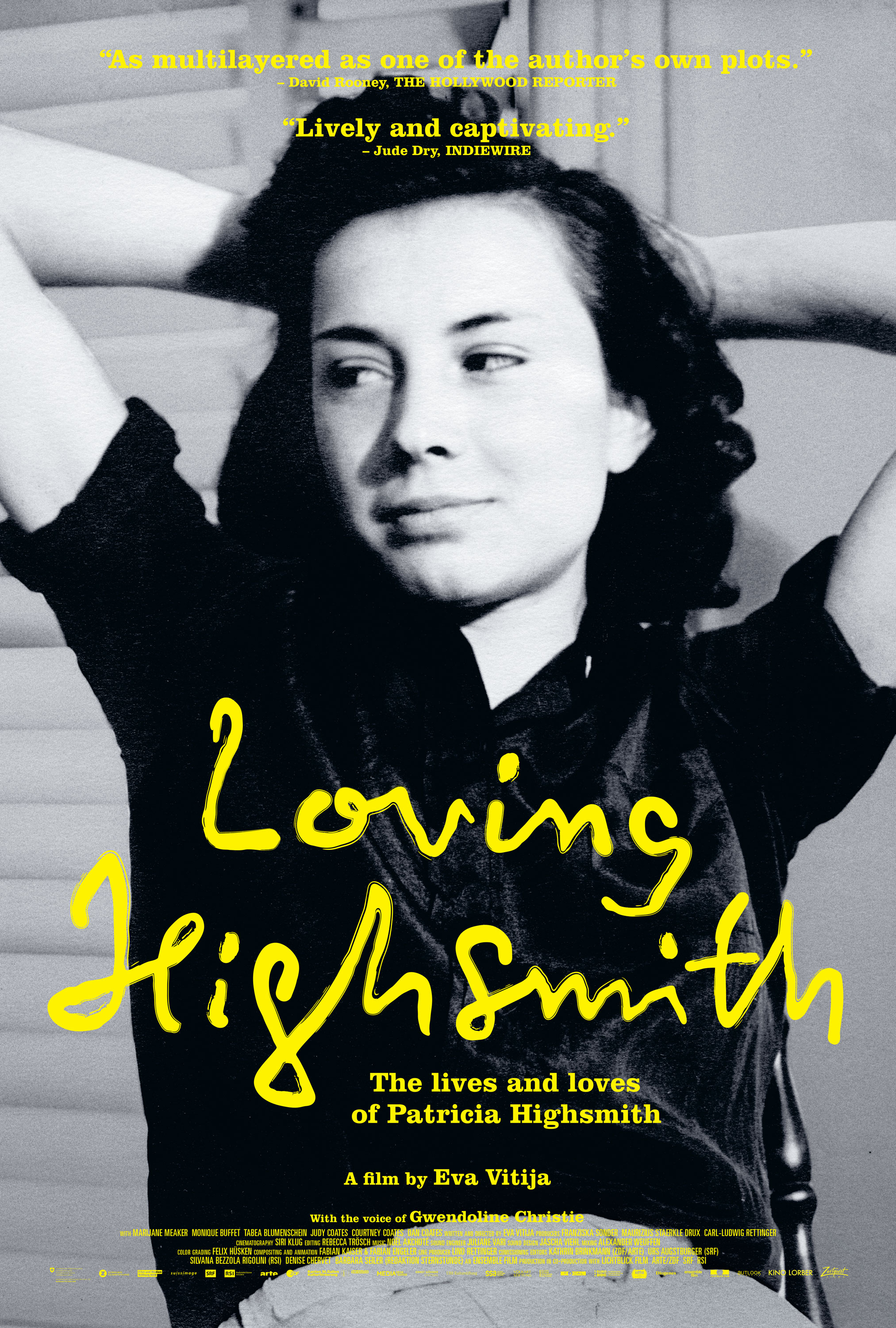 Loving Highsmith is a unique look at the life of celebrated American author Patricia Highsmith based on her diaries and notebooks and the intimate reflections of her lovers, friends and family. Focusing on Highsmith's quest for love and her troubled identity, the film sheds new light on her life and writing.
Most of Highsmith's novels were adapted for the big screen; the best known of these are Strangers on a Train and The Talented Mr. Ripley. Carol, a partly autobiographic novel, was the first lesbian story with a happy ending to be published in 1950s America. But Highsmith herself was forced to lead a double life and had to hide her vibrant love affairs from her family and the public. Only in her unpublished writings did she reflect on her private life.
Excerpts from these notes voiced by Gwendoline Christie (Game of Thrones, Top of the Lake), beautifully interwoven with archive material of her and her most famous novel adaptions, create a vivid, touching portrait of one of the most fascinating female writers.

Loving Highsmith is a Zeitgeist Films release in association with Kino Lorber. To book this film please contact Nancy Gerstman or Emily Russo.
A press kit, trailer, stills, jpegs of the poster and social media assets will be available to download from our Exhibition DropBox soon.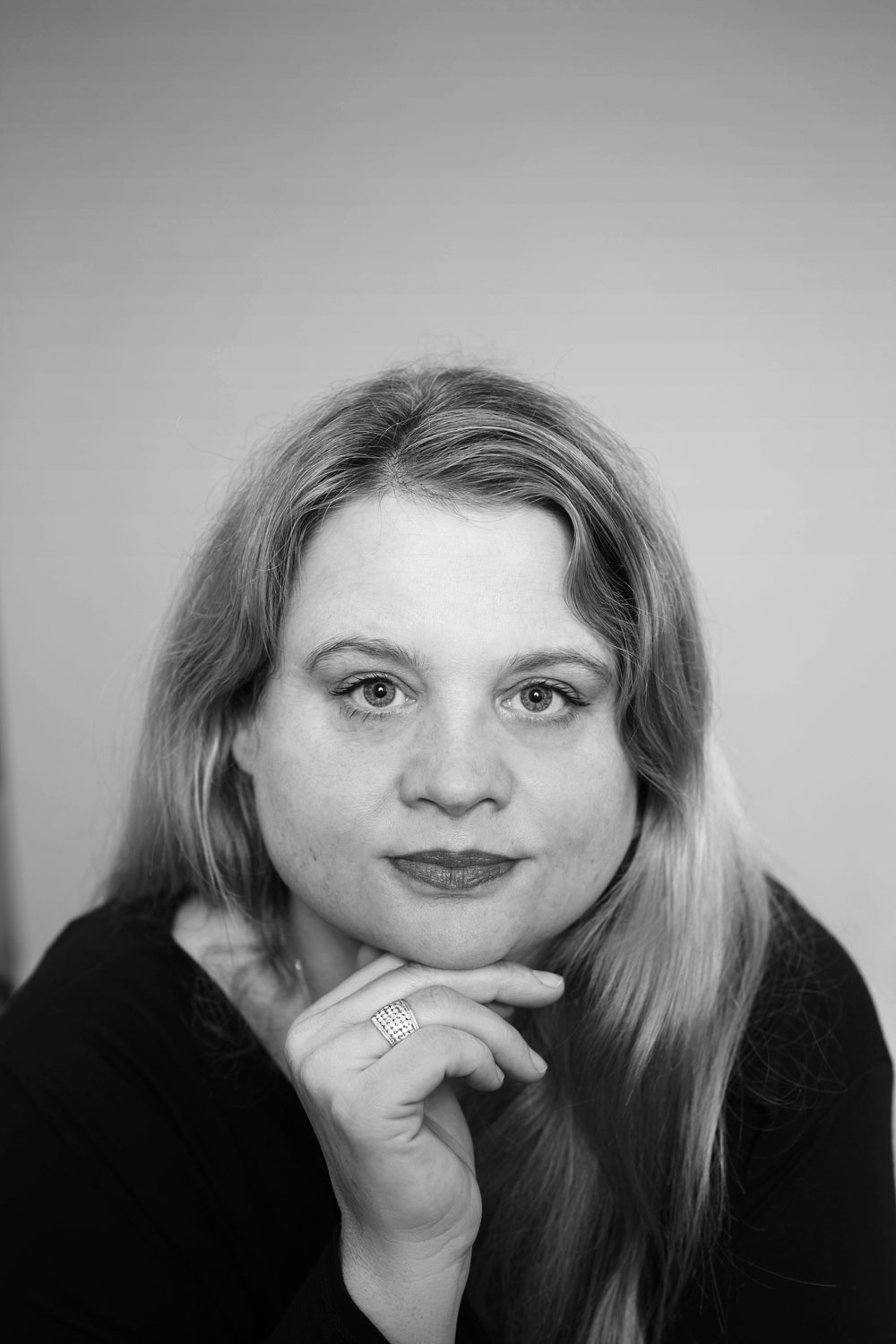 Eva Vitija
Born 1973 in Basel. 2002 Diploma in screenwriting from the DFFB (German Film and Television Academy Berlin). She has been working as a screenwriter in Switzerland and Germany since her screenplay training. She has written many feature film scripts for cinema and television, including MEIER, MARILYN, MADLY IN LOVE as well as SOMMERVÖGEL. In 2015, as part of her Master's degree at the ZHdK (Zurich University of the Arts), she made her first feature-length documentary film as a director: DAS LEBEN DREHEN. It was nominated as best documentary for the Swiss Film prize and for an award from the International Documentary Association, Los Angeles, and won various prizes, including the Prix de Soleure, the Basel film Prize and the Zurich Film Prize. Eva Vitija lives in Zurich.
Photo: © Martin Guggisberg
"The real achievement of Loving Highsmith though is the degree of access it provides to the inner life of a famously guarded woman, who described being interviewed as a "profound indignity." "I carry old memories around like a heavy suitcase," she writes. In its fine balance of emotional and intellectual curiosity, and its elegant assembly of a rich archive of home movies, photographs and interviews, this film unpacks those memories with beguiling candor." – David Rooney, The Hollywood Reporter
"Eva Vitija reveals a far lesser known side of the American author... An intense and emotional, multiform voyage through the artistic and human world of one of the most fascinating writers in the global literary landscape, a world made up of obsessions, secrets and passion." – Muriel Del Don, Cineuropa
"In centering the writer's sexuality in her lively and captivating documentary "Loving Highsmith," filmmaker Eva Vitija does a great service not only to fans of Highsmith's, but to all of queer history. As seen through the eyes of her former lovers (merely a few of many), Highsmith's life is brought sharply into focus, revealing as much about her humanity as her work." – Jude Dry, Indiewire