One Track Heart: The Story of Krishna Das
Director: Jeremy Frindel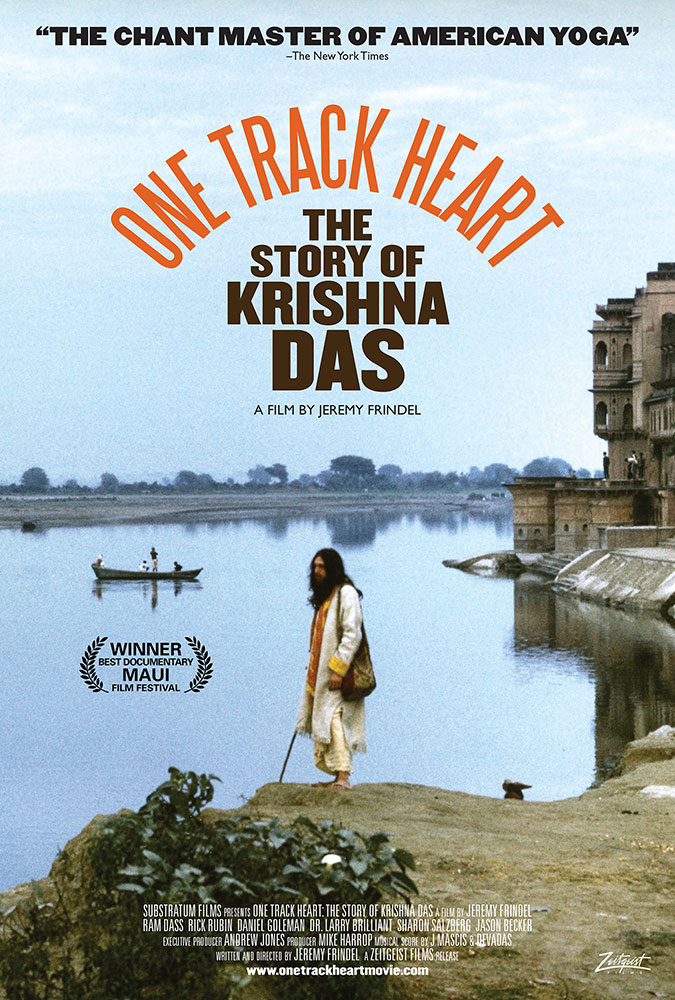 WINNER - BEST DOCUMENTARY
2012 MAUI FILM FESTIVAL

WINNER - BEST DOCUMENTARY
2012 GOLD COAST INTERNATIONAL FILM FESTIVAL

WINNER - AUDIENCE AWARD
2013 DHARAMSALA FILM FESTIVAL

WINNER - BEST DOCUMENTARY
2013 CONSCIOUS MEDIA FILM FESTIVAL


In 1970, a young musician named Jeffrey Kagel walked away from the American dream of rock 'n' roll stardom—turning down the lead singer slot in the band that would become Blue Oyster Cult. He sold all his possessions and moved from the suburbs of New York to the foothills of the Himalayas in search of happiness and a little-known saint named Neem Karoli Baba (or Maharajji).

One Track Heart: The Story of Krishna Das follows Kagel's journey to India and back, his struggles with depression and drug abuse, and his eventual emergence as Krishna Das—the world-renowned spiritual teacher, chant master and Grammy-nominated recording artist. Featuring interviews with Be Here Now author and spiritual guru Ram Dass, Grammy-winning producer Rick Rubin (Beastie Boys, Metallica, Johnny Cash),New York Times bestselling author Sharon Salzberg, and two-time Pulitzer Prize nominee Daniel Goleman, as well as a score by Dinosaur Jr.'s J Mascis and Devadas, One Track Heart is the inspiring story of how one man's journey continues to transform countless lives.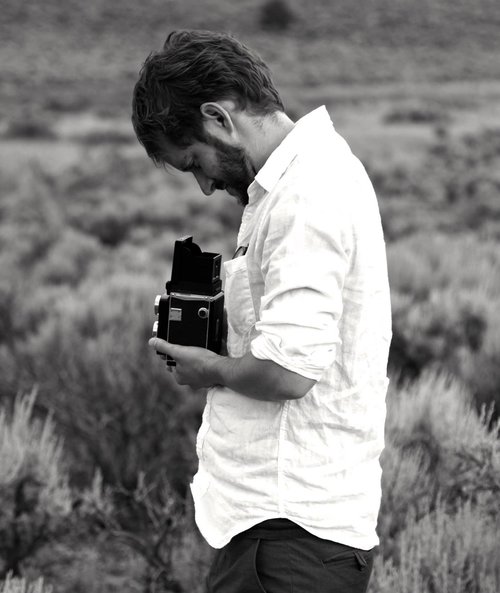 Jeremy Frindel
Jeremy Frindel is the founder of Substratum Films, specializing in cinematic portraiture exploring the resilience and majesty of the human spirit. In 2013 Jeremy released his first feature film, One Track Heart: The Story of Krishna Das. Distributed by Zeitgeist Films, the film screened theatrically across the US, and won the Best Documentary prize at the Maui, Dharamsala and Gold Coast Film Festivals among others. Jeremy is in post-production now on his next project Spacefox, a feature documentary following the reinvention of Marty Friedman from lead guitarist in Megadeth to one of the most famous TV comedians in Japan. The Doctor From India is his second feature release.

Featuring
KRISHNA DAS
RAM DASS
RICK RUBIN
DANIEL GOLEMAN
SHARON SALZBERG
DR. LARRY BRILLIANT
JASON BECKER
LAMA SURYA DAS
SHARON GANNON
and DAVID LIFE

Produced and Directed by JEREMY FRINDEL

Executive Producer ANDREW JONES

Producer MIKE HARROP

Photographed and Edited by JEREMY FRINDEL

Original Music by J MASCIS and DEVADAS

"I would recommend anybody, whether you are a left brainer, right brainer, soul-minder or not at all a yogi freak, to see this documentary." – Vivian Van Dijk, Eyes In
"One Track Heart: The Story of Krishna Das will move you to tears with its many poignant moments of deep feeling and connection." – Frederic and Mary Ann Brussat, Spirituality and Practice