Zizek!
Director: Astra Taylor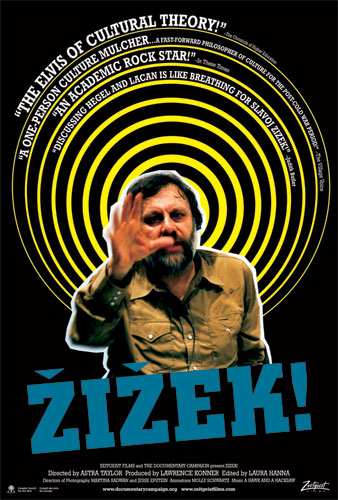 The author of works on subjects as wide-ranging as Alfred Hitchcock, 9/11, opera, Christianity, Lenin and David Lynch, Slovenian philosopher Slavoj Zizek is one of the most important—and outrageous—cultural theorists working today. This captivating, erudite documentary explores the eccentric personality and esoteric work of this incomparable academic and writer who has been called everything from "the Elvis of cultural theory" to "a one person culture mulcher".
ZIZEK! trails the eminent and intrepid thinker as he crisscrosses the globe—racing from New York City lecture halls, traversing the streets of Buenos Aires, pit-stopping at his home in Ljubljana, Slovenia. In transit, Zizek obsessively reveals the invisible workings of ideology through a unique blend of Lacanian psychoanalysis, Marxism and pop culture critique. He is also unafraid to turn his critical gaze on himself, offering cutting commentary on his personality, private life and growing inter-national celebrity.
ZIZEK! is both an unforgettable lesson in philosophy and a compelling portrait of an intellectual maverick. Possessing the capacity to appeal to the uninitiated in a way no other philosopher before him could, Slavoj Zizek's combination of high and low culture will fascinate even those who once believed philosophy to be a bore.
See also THE PERVERT'S GUIDE TO IDEOLOGY and EXAMINED LIFE.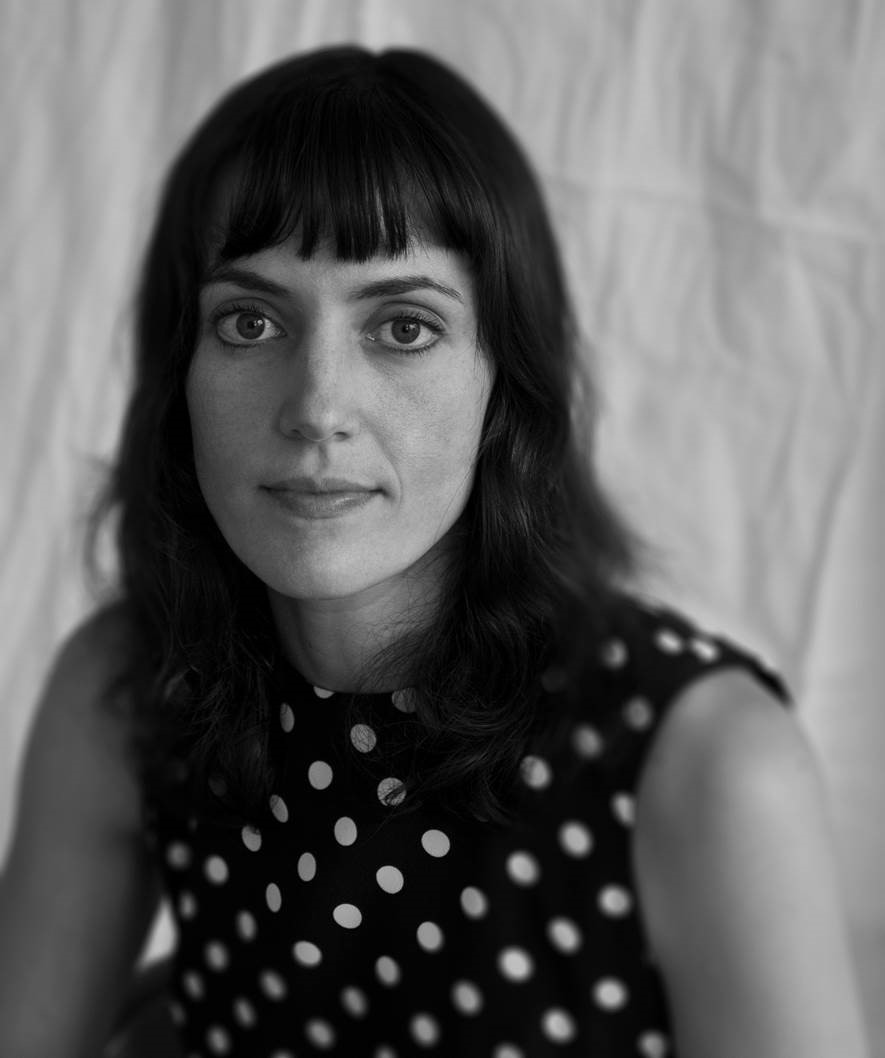 Astra Taylor
Astra Taylor is a filmmaker, writer, and political organizer. She is the director of the philosophical documentaries What Is Democracy?, Examined Life and Zizek!; the author of the American Book Award winner The People's Platform: Taking Back Power and Culture in the Digital Age; and a co-founder of the Debt Collective. She has written for The New York Times, The London Review of Books, The Guardian, The Walrus, The Baffler, n+1, and many other outlets. She is a Shuttleworth Foundation Fellow and a former touring member of the band Neutral Milk Hotel. Her new book, Democracy May Not Exist, but We'll Miss It When It's Gone, will be out from Metropolitan Books in early 2019.
Photo by Deborah Degraffenried.
Director
Astra Taylor
Producer
Lawrence Konner
Editor and Sound Recordist
Laura Hanna
Director of Photography
Martina Radwan
and
Jesse Epstein
Animator
Molly Schwartz
Composer
Jeremy Barnes
Produced by
The Documentary Campaign