What is Democracy?
Director: Astra Taylor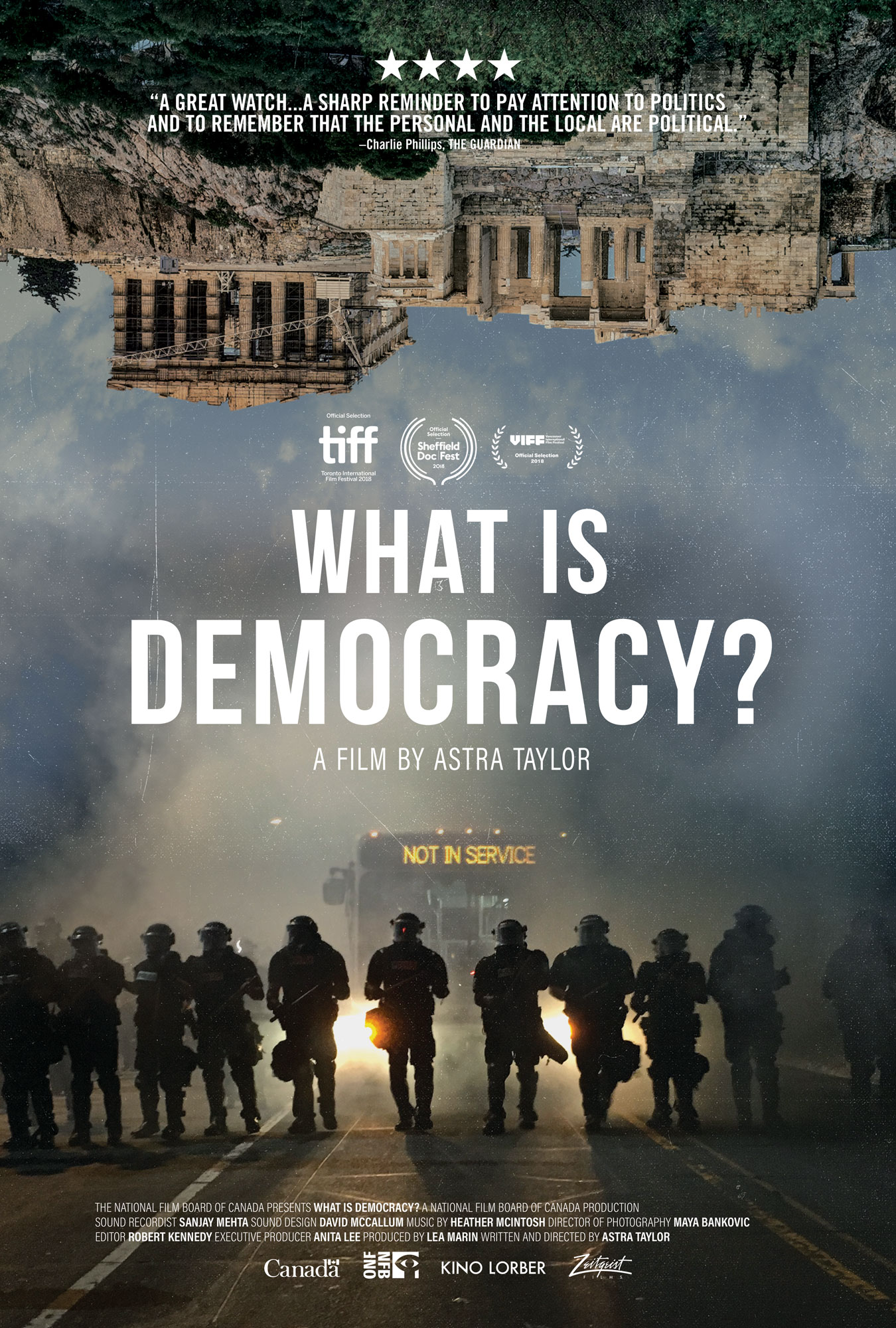 Coming at a moment of profound political and social crisis, What Is Democracy? reflects on a word we too often take for granted.
Director Astra Taylor's idiosyncratic, philosophical journey spans millennia and continents: from ancient Athens' groundbreaking experiment in self-government to capitalism's roots in medieval Italy; from modern-day Greece grappling with financial collapse and a mounting refugee crisis to the United States reckoning with its racist past and the growing gap between rich and poor.
Featuring a diverse cast—including celebrated theorists, trauma surgeons, activists, factory workers, asylum seekers, and former prime ministers—this urgent film connects the past and the present, the emotional and the intellectual, the personal and the political, in order to provoke and inspire. If we want to live in democracy, we must first ask what the word even means.

From the director of Zizek! and Examined Life!

WHAT IS DEMOCRACY? opened in theaters on January 16, 2019.

A Zeitgeist Films release in association with Kino Lorber. To book this film please contact Nancy Gerstman or Emily Russo or call 212-274-1989. For educational purchase please visit KinoLorberEdu.com.

Trailers (DCP and Quicktime), stills and a hi-res jpeg of the poster can be downloaded from our Dropbox.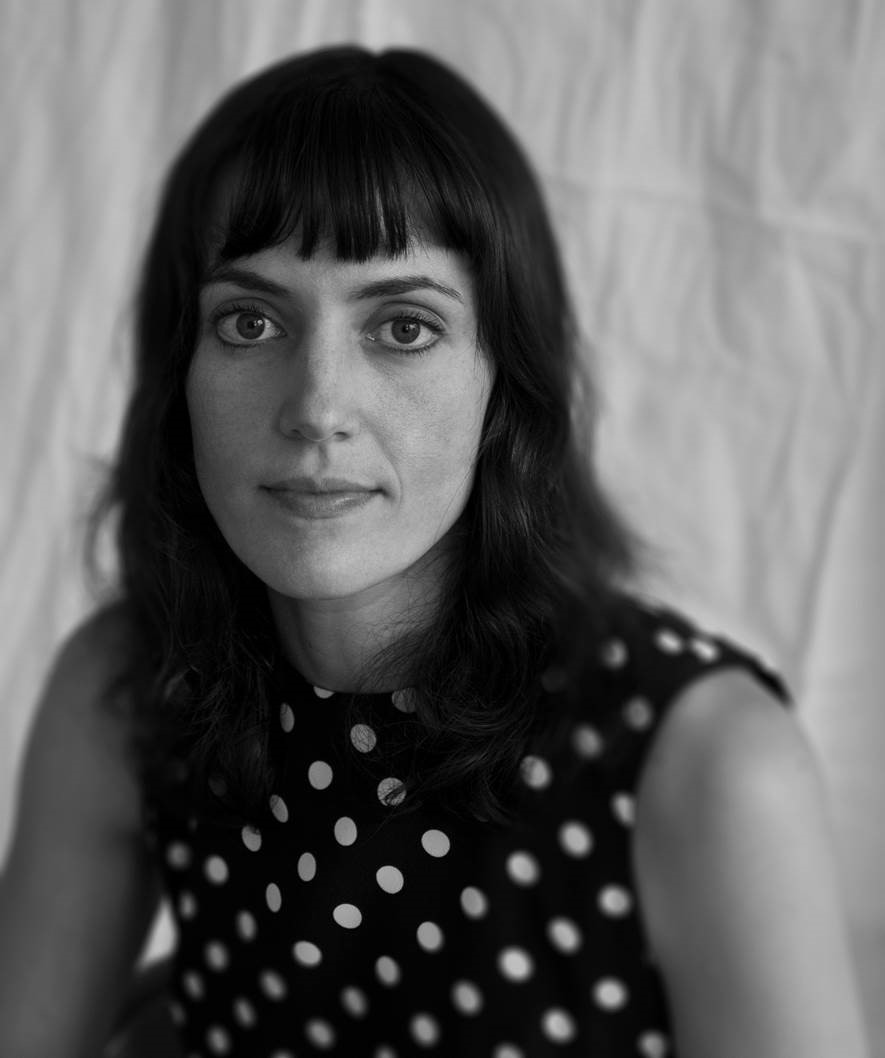 Astra Taylor
Astra Taylor is a filmmaker, writer, and political organizer. She is the director of the philosophical documentaries What Is Democracy?, Examined Life and Zizek!; the author of the American Book Award winner The People's Platform: Taking Back Power and Culture in the Digital Age; and a co-founder of the Debt Collective. She has written for The New York Times, The London Review of Books, The Guardian, The Walrus, The Baffler, n+1, and many other outlets. She is a Shuttleworth Foundation Fellow and a former touring member of the band Neutral Milk Hotel. Her new book, Democracy May Not Exist, but We'll Miss It When It's Gone, will be out from Metropolitan Books in early 2019.
Photo by Deborah Degraffenried.
The National Film Board of Canada presents
WHAT IS DEMOCRACY?
A National Film Board of Canada Production
Sound Recordist
Sanjay Mehta
Sound Design
David McCallum
Music By
Heather McIntosh
Director of Photography
Maya Bankovic
Editor
Robert Kennedy
Executive Producer
Anita Lee
Produced by
Lea Marin
Written and Directed by
Astra Taylor
"FASCINATING! A GREAT WATCH...confronts us with our pathetic condition and refuses to offer an easy solution, because we need to work it out together." – Charlie Philips, The Guardian
"A bracing intellectual exercise... will haunt your thoughts and may even get you to go out and actually try to do something to keep your rights. This will be one of the best and most important films you'll see in 2019." – , Unseen Films
"Hugely Ambitious." – , The New York Times
"Far more provocative, fair and balanced than any films that Michael Moore and Dinesh D'Souza have ever made. It's a vital, profound and eye-opening documentary. You'll never look at democracy the same way again." – , The NYC Movie Guru
"MOVIE OF THE WEEK. This film should be required viewing in every high school civics class. Hell, it should be required viewing for every human being." – , Alliance of Women Film Journalists
"Thought-provoking... a kaleidoscopic, somewhat random, yet always involving approach to a major concept that, despite the wealth and breadth of Taylor's offerings here, feels like just the first step in surveying anew where democracy stands — and falls — in our present universe. But what a crucial first step it is." – Gary Goldstein, Los Angeles Times