Forbidden Films
Director: Felix Moeller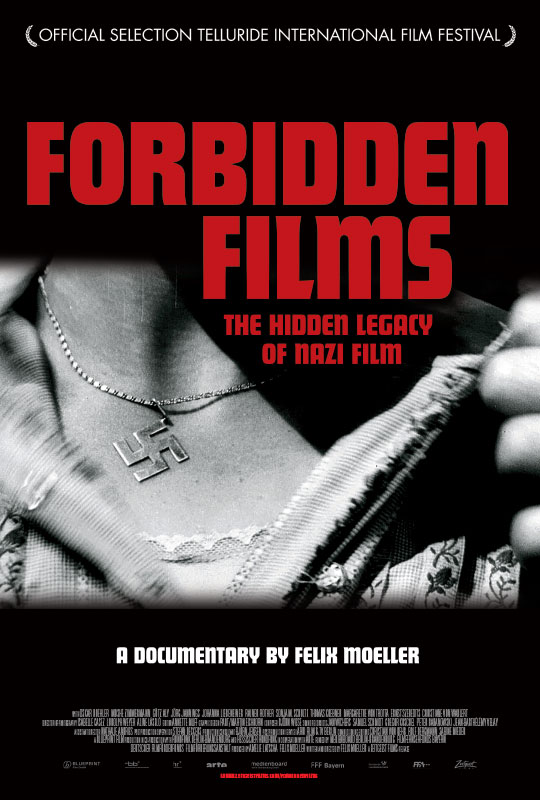 1,200 feature films were made in Germany's Third Reich. According to experts, some 100 of these were blatant Nazi propaganda. Nearly seventy years after the end of the Nazi regime, more than 40 of these films remain under lock and key. Director Felix Moeller (Harlan: In the Shadow of Jew Süss) interviews German film historians, archivists and filmgoers in an investigation of the power, and potential danger, of cinema when used for ideological purposes. Utilizing clips from the films and recorded discussions from public screenings (permitted in Germany in educational contexts) in Munich, Berlin, Paris and Jerusalem, Moeller shows how contentious these 70-year-old films remain, and how propaganda can retain its punch when presented to audiences susceptible to manipulation. —Telluride Film Festival

Read Richard Brody in The New Yorker on "The Virtues of Screening 'Forbidden' Films"
Read J. Hoberman in The New York Times: "'Forbidden Films' Exhumes Nazi Poison From the Movie Vaults"

FORBIDDEN FILMS opened in New York on May 13, 2015 and is now available on iTunes and for educational purchase and rental.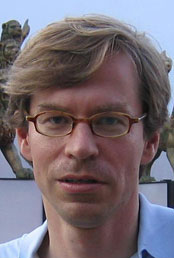 Felix Moeller
An author, director and a producer with a PhD in History, Felix Moeller wrote and directed the documentaries The Verhoevens (2003), Hildegard Knef – The Early Years (2005), Katja Riemann (2006), Harlan – In the Shadow of Jew Süss (2009), and Forbidden Films (2014). He was also the producer or co-producer of Julia Franck (documentary, 2009), Harlan – In The Shadow of Jew Süss and Forbidden Films as well as the German-French feature films Queen To Play (2009), Small World (2010) and Diplomacy (2014). He was a researcher and consultant for a great number of documentary and feature films like The Power of Image: Leni Riefenstahl (1992), One Day in September (1999), Marlene Dietrich – Her Own Song (2001), Rosenstrasse (2003), Napola (2004) and Hannah Arendt (2012).
Written and directed by FELIX MOELLER
Director of Photography ISABELLE CASEZ (among others)
Sound JAN WICHERS (among others)
Editor ANNETTE MUFF
Graphic Design PAQT – MARTIN EICHHORN
Composer BJÖRN WIESE
Assistant Director NATHALIE ANDRIES
Producers AMELIE LATSCHA & FELIX MOELLER


With: OSKAR ROEHLER, MOSHE ZIMMERMANN, RAINER ROTHER, MARGARETHE VON TROTTA, JÖRG JANNINGS, JOHANNA LIEBENEINER, GÖTZ ALY, SONJA M. SCHULZ


A production of Blueprint Film in co-production with Rundfunk Berlin-Brandenburg and Hessischer Rundfunk
in cooperation with ARTE.
Funded by Medienboard Berlin-Brandenburg,
FFF Bayern, DFFF, FFA.
"COMPELLING. Fascinating viewing for both film and history buffs." – Frank Scheck, The Hollywood Reporter
"Timely and even vital...a thoughtful and sensitive addition to the debate surrounding censorship that continues to complicate our ideas concerning freedom and self-expression in the modern world." – Oleg Ivanov, Slant Magazine
"Must-see viewing for cinephiles of all persuasions." – Ronnie Scheib, Variety
"A documentary fascinated with and fearful of cinema's potency." – Nicolas Rapold, The New York Times