Harlan: In the Shadow of Jew Suss
Director: Felix Moeller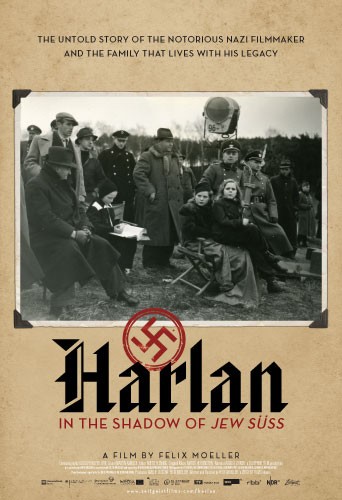 Though almost forgotten today, Veit Harlan was one of Nazi Germany's most notorious filmmakers. Millions all across occupied Europe saw his films, the most perfidious of which was the treacherous anti-Semitic propaganda film Jew Süss—required viewing for all SS members. An unrepentant and blindly obsessive craftsman, no figure—save for Leni Riefenstahl—is as closely associated with the cinema of the Holocaust years as that of Joseph Goebbels' top director. (Harlan's 1945 epic Kolberg was the basis for Inglourious Basterds' pivotal film-within-a-film Stolz Der Nation.) Harlan was also the only artist from the Nazi era to be charged with war crimes.

With never-before-seen archival footage, unearthed film excerpts, rare home movies and new interviews, Harlan – In the Shadow of Jew Süss is indeed a searing portrait of the controversial filmmaker and an eye-opening examination of World War II film history. But it also shows how Veit Harlan's family—especially the youngest generation—struggles even today with the dark myth of his artistic immorality. It's the story of a German family from the Third Reich to the present, one that is marked by reckoning, denial and liberation.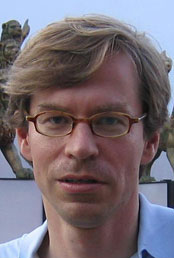 Felix Moeller
An author, director and a producer with a PhD in History, Felix Moeller wrote and directed the documentaries The Verhoevens (2003), Hildegard Knef – The Early Years (2005), Katja Riemann (2006), Harlan – In the Shadow of Jew Süss (2009), and Forbidden Films (2014). He was also the producer or co-producer of Julia Franck (documentary, 2009), Harlan – In The Shadow of Jew Süss and Forbidden Films as well as the German-French feature films Queen To Play (2009), Small World (2010) and Diplomacy (2014). He was a researcher and consultant for a great number of documentary and feature films like The Power of Image: Leni Riefenstahl (1992), One Day in September (1999), Marlene Dietrich – Her Own Song (2001), Rosenstrasse (2003), Napola (2004) and Hannah Arendt (2012).
Written and Directed by Felix Moeller
Cinematography Ludolph Weyer
Sound Martin Noweck
Film Editing Anette Fleming
Original Music Marco Hertenstein
Narrator August Zirner
Producers Amelie Latscha and Felix Moeller

a Blueprint Film production
in co-production with WDR/RBB/NDR
in cooperation with Yle Teema Ateljee
with support from Friedrich-Wilhelm-Murnau/Transit film
supported by FFF Bayern, the commissioners of the Federal Government
for Culture and Media, German Filmfoerderfonds
Project development supported by the Media Program of the European Union